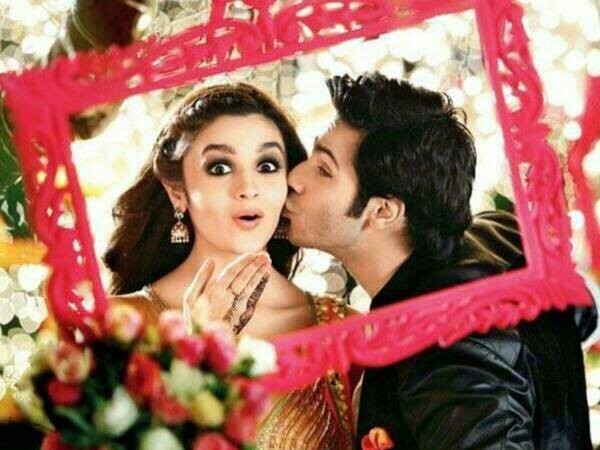 Varun Dhawan recently got drunk while shooting an emotional scene for "Badrinath Ki Dulhania," starring Alia Bhatt as his co-actress. The actor resorted to method acting and in the process took a few whisky pegs "neat."
The particular scene demanded Varun to be intoxicated and the acor eventually gave a good performance that was appreciated by his director as well.
"Varun had a few drinks, that too neat, to prepare for the scene. The idea worked, as the scene went off well. Even the director (Shashank Khaitan) praised his performance. Varun knew that he could not have managed such a natural performance without those drinks," Hindustan Times quoted a source as saying.
The report also quoted the source saying that Varun is an "occasional drinker" and he took an hour long nap before resuming the shoot as he was feeling tipsy even after the scene was shot. Confirming the incident, Varun told the daily: "I had a few drinks as the scene required that kind of an effect. I was high for a while, but everything was okay."
Meanwhile, a video has been going viral on social media in which Varun is apparently seen kissing co-actress Alia Bhatt. The video shows Varun and Alia locking lips while shooting a scene in "Badrinath Ki Dulhania." Although the clip is not very clear, the two stars are seen shooting a romantic scene in an open space with cameras around them. Check the video here:
"Badrinath Ki Dulhania" is a sequel of "Humpty Sharma Ki Dulhani" that had featured Varun along with Alia Bhatt. Apparently, Varun had got drunk for shooting a similar emotional scene in the original film as well in 2014.
"Humpty Sharma Ki Dulhania" was much liked by the fans and a lot of expectation is associated with "Badrinath Ki Dulhania." Varun and Alia's chemistry looked superb in the film and fans are hoping to see similar magic on the screen with "Badrinath Ki Dulhania."