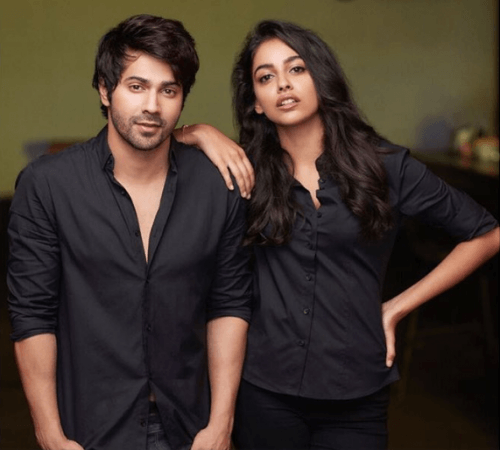 Varun Dhawan released a 33-second teaser of his next film as a Valentine's Day gift for his fans. And trust us, it is beautiful.
Not revealing much, the trailer of the Shoojit Sircar directorial has treated us yet again with stunning visuals and a soothing background score. It will definitely make you curious about the story.
Now here are a few things that we observed here:
The flower — Coral Jasmine. The tree on which these flowers grow is also called the "tree of sorrow". As the visuals indicate that the story is set against a winter backdrop shot in winter, and in the end, coral jasmine falling, indicates that the story might be about separation of two lovers or there could be an angle of death.
The flower is the official flower of the Indian state, West Bengal, which is also known as Parijat in local regions of West Bengal. And knowing Shoojit Sircar who always has a touch of Bengali culture and people in his films, looks like this one too will have some connection to that state.
The film kind of gave Ranveer Singh-Sonakshi Sinha's Lootera feel but the background music and the cinematography tells a different story — probably pain and heartbreak.
The film celebrates love, nature, and the season autumn throughout the narration. Varun while talking to media said, "Shooting this film is a life-changing experience for me as an actor and as an individual. This is one film that has challenged me the most. As a director, what he expected me to do was difficult for me and that is when I started understanding the deeper side of acting and thought if I would be able to pull it off."
The film is shot in Delhi, Manali and other real locations close to nature.
Sircar told IANS, "I think it is really brave of Varun to take up the challenge as an actor because once you are successful in a certain genre, you tend to continue on that. But for filmmakers like me, I need participation from actors like him to experiment because I always want to make an experimental film, in terms of subject and for its execution. I need brave actors."
"Well, we cannot unveil much more than what people can see in the teaser, but yes I can say that it is a love story where I am sharing my idea of love. Like the way I explored the bonding between father and daughter in 'Piku', in this one, I am sharing my thought on love," Sircar said.
Produced by Ronnie Lahiri and Sheel Kumar, October also stars Banita Sandhu and will release on April 13.