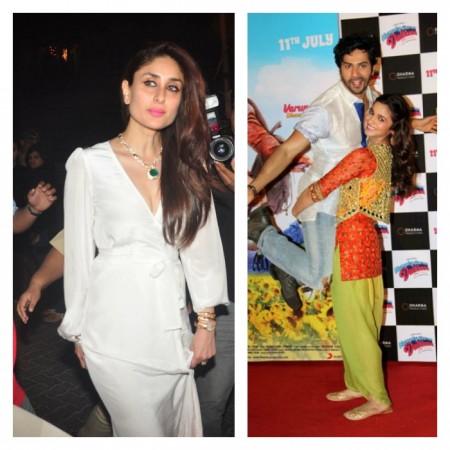 Kareena Kapoor Khan, who once refused to work with younger heroes, will next be seen in R Balki's flick romancing Arjun Kapoor.
In an interview with DNA, Bebo spoke about her experiences and also praised the young actors who are making their mark in Bollywood.
"Today, the younger generation of actors are more aware than what I used to be during my initial years in Bollywood. They are a lot more conscious now. Overall, everything is very different from what it was 10 years ago. They are all brilliant actors," she said.
The actress agreed to work with a young actor (Arjun Kapoor) because the script demanded it. She said that she gave the film her nod, while Balki was narrating the script. Apparently, the film is written keeping Kareena in mind.
"He (R Balki) told me clearly that he was writing the film keeping me in mind. He believed it would be a great part for me. While sitting in my house for the narration, he had only reached till the interval when I told him I was doing the film," Kareena told DNA.
When asked about Varun and Alia who replaced her and Hrithik Roshan in Karan Johar's "Shuddhi", Kareena said the two young actors will pull it off well.
"I love Varun and Alia. They are both really talented and they will manage it well. They are the dark horses of Bollywood now."
The "Bodyguard" actress has been busy promoting her upcoming film "Bajrangi Bhaijaan" opposite Salman Khan. The most awaited flick will release on 17 July.
Bebo will also be seen in "Udta Punjab" along with ex-lover Shahid Kapoor and Alia Bhatt.