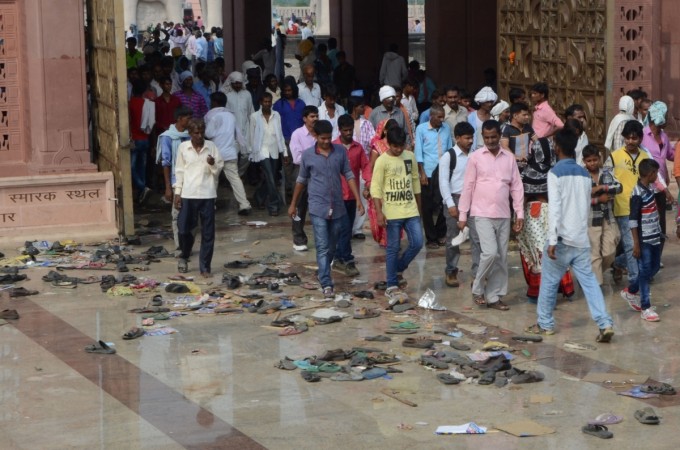 Five people from the Jai Gurudev sect, also the organisers of the religious congregation in Varanasi, were booked for allegedly providing false information to the administration to seek permission for taking out a procession and organising a camp for two days, the police said on Monday.
At least 25 people were killed and over 100 injured in a stampede while crossing the Rajghat bridge situated between Varanasi and Chandauli on Saturday. The crowd had gathered for an event organised by the followers of late spiritual leader Jai Gurudev.
The organisers had told the administration that around 3,000 people would participate in the procession but there were allegedly five lakh people at the camp in Varanasi's Domri village.
"Keeping police in dark, the organisers in a pre-planned manner held their 'Shakti Pradarshan' in the village, which was a violation of rules," the police was quoted by NDTV as saying.
Several tents were put up in the village while lakhs of followers gathered for the procession.
However, a leader from the sect said that they had not expected so many people to join the procession. He added that the administration and the police should have dealt with the situation appropriately when followers began joining the camp in the village.
The FIR has been registered under IPC sections 177 (furnishing false information), 420 (cheating) and (culpable homicide by causing death of person other than person whose death was intended).