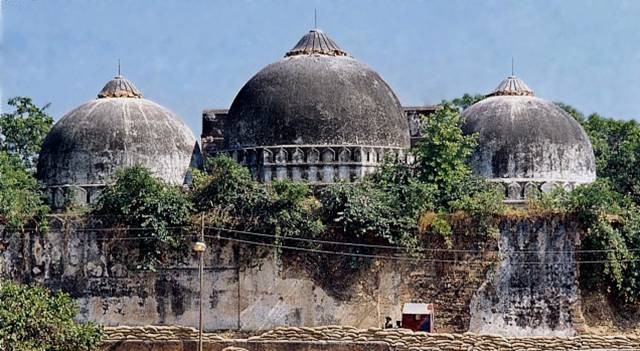 A group of Muslim women from Varanasi wants to end the battle over Babri Masjid and suggested that a Ram Temple should be built in Ayodhya as the city belongs to Lord Ram.
"If Muslims want prosperity and respect from Hindus, they should take lead in constructing temple at the birthplace of Ram, as the world knows that Ayodhya belongs to Sri Ram," The Economic Times quoted Muslim Mahila Foundation President Nazneen Ansari as saying.
She even said those who are protesting the construction of Ram Temple in Ayodhya are not well-wishers of Muslims.
"Everybody knows that Indian Muslims have no connect with the Mongols," Nazneen added referring to Babar, who was a Mongol invader.
Along with her, Bharatiya Awam Party's Najma Parveen and several others have submitted a petition in this regard at BJP's office in Ravindrapuri colony on Thursday. The copies of petition have also been forwarded to RSS chief Mohan Bhagwat and senior RSS functionary Indresh Kumar.
These women have submitted the petition in support to the oldest litigant's decision to withdraw from the case. They said the "construction of Ram Mandir would end hatred and strengthen Hindu-Muslim unity and harmony."
One of the oldest litigants of Babri Masjid demolition case earlier expressed his willingness to end the 60-year-old scuffle between the two communities.
Hashim Ansari, 96, said on Wednesday that he wants to withdraw the petition filed in the Supreme Court, explaining that the issue was being politicised by other Muslim leaders and that he does not want to fight the case anymore, according to Hindustan Times report.
Hashim specifically blamed SP leader Azam Khan for politicising their legal battle over the Ayodhya issue. Supporting Ansari's stand on the case, a group of Muslim women from Varanasi have requested PM Narendra Modi to construct a Ram Temple on the disputed site and end the scuffle.
Both the Hindu and Muslim communities have reportedly been fighting legal battles even before the Babri Masjid was demolished on 6 December 1992.
The demolition was allegedly carried out by Hindu activists. It not only destroyed the mosque, it also resulted in riots, which led to death of thousands. While Hindus have been demanding the construction of Ram temple on the disputed site in Ayodhya, Muslims want re-erection of the demolished mosque.
The original lawsuit, citing claim over the property, was filed over 60 years back in the Faizabad court. In 1950, Muslims had objected to the Hindu idol, placed mysteriously, within the mosque.
The case, which got its ruling in 2010 by Allahabad High Court, is now in India's apex court. The Allahabad court had declared the disputed land to be divided into three parts, with each part going to the Islamic Sunni Waqf Board, Hindu group Nirmohi Akhara and to "Ram Lalla," (the infant Ram) representing Hindu Mahasabha, which supports construction of a temple.