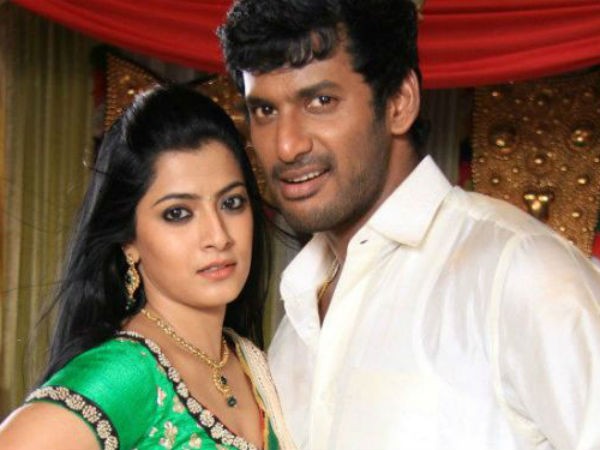 Varalaxmi Sarathkumar and Vishal Krishna, who have been reportedly in love for many years, seem to have broken up. The latest tweet posted by the actress has paved way for the rumours.
She posted, "Breakups hv reached a new low.. a guy broke up a 7yr relationship thru his manager.. lol what's has the world come too..whr is the love..?! [sic]" People are assuming that the tweet is about her personal life and asking the reason behind the split.
Varalaxmi Sarathkumar and Vishal Krishna have been friends for long and the rumours of their affair has often hit the headlines. The couple too has never shied away from sharing their fondness of each other in public which has always made people believe that they were more than just friends.
The duo's bond had remained strong despite Vishal having issues with Varalaxmi's father Sarathkumar. It was also rumoured that they would tie the knot once the construction of the new building of Nadigar Sangam is completed.
There were recent reports that Varalaxmi will marry Vishal next year and she took Twitter to clarify the news and posted, "Dear media friends..IM NOT GETTING MARRIED anytime soon..I'm married to my work. So plz stop writing about my wedding..It's bad journalism. [sic]"