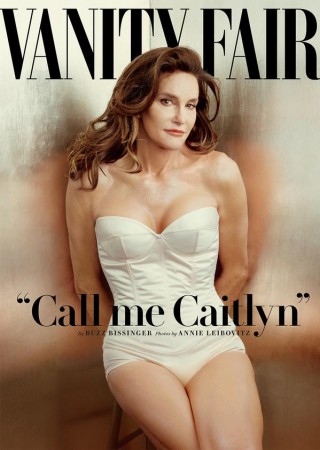 The Olympic gold medalist Caitlyn Jenner has finally been introduced to the world as a proud transgender woman. The former husband of Kris Jenner did her first photo-shoot for Vanity Fair on Monday, 1 June.
After many months of speculations, Caitlyn, then known as Bruce Jenner, confirmed that he is transitioning into a woman, during an interview with Diane Sawyer on 24 April. In a recent "Keeping up with the Kardashians" episode, he was also seen telling his step-daughter Khloe Kardashian that he would probably transition into a woman completely by spring.
"I'm so happy after such a long struggle to be living my true self. Welcome to the world Caitlyn. Can't wait for you to get to know her/me," tweeted Caitlyn after her photos hit the internet on Monday.
Caitlyn's new life as woman is set to be documented in an eight-episode series in July on E!
The first photo-shoot of Caitlyn will be featured in the Vanity Fair issue of Tuesday, 9 June. Meanwhile, watch behind-the-scenes video of Caitlyn's photo-shoot: