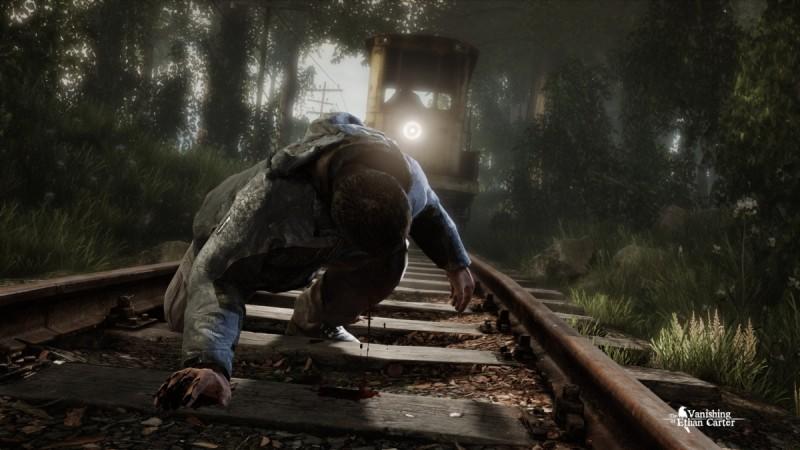 The Vanishing of Ethan Carter is an adventure horror open-world gaming title that is developed and published by a Polish company, The Astronauts. The game was released on 26 September, 2014 for PC. The PlayStation 4 will be released on a later date in 2015.
The game costs $19.99. The game lets player control the character of Paul Prospero, who is a detective on paranormal abilities. Prospero goes in search of the missing Ethan Carter at Red Creek Valley. The player will also use paranormal abilities to the solve puzzles.
Below is the review round-up from some websites for The Vanishing of Ethan Carter:
"The Vanishing of Ethan Carter is an amazing achievement. Its story is powerful, its freedom is liberating, and its world is one of the most beautiful I've ever wandered around. Here's to more games not holding your hand."
"Vanishing of Ethan Carter is a beautiful piece of art ruined by underlying human sloppiness, a piece of story that attempts to impress and touch your heart but fails doing that. I finished the game in little over 3 hours, while beautiful the game felt a tiny bit weak to justify its price tag. I still recommend this one to pick up once the price goes down."
"Cribbing from mystery novels, Lovecraft etc, these influences may have led The Astronauts to merely fall back on tired old tropes and be done with it. Instead there's a nice level of invention and reason to the interlocking – and at times bizarre and impossible – family tragedies that occur. Clocking in at around 3-4 hours of play if you want to see it all (and get lost in the woods for a while), it's easy to forgive Ethan Carter's various failings when the story's conclusion rolls around."
"The Vanishing of Ethan Carter is a singular experience, at times strange, astonishing and even bewildering, but always captivating. The mystery will keep you going, but what the game does best is surprise. The Vanishing of Ethan Carter has a great story to tell, even if it's not the one you were expecting."
"The game's ending fits the framework of its story, but it feels like a complete betrayal of the game the player experiences... When you first start up the game, it declares that it 'is a narrative experience that does not hold your hand,' but that's true only of its mechanics. Narratively it holds your hand so tightly that once it was over I had to wait a few minutes for feeling to return."
"While sections of The Vanishing Of Ethan Carter might hang up players who aren't patient enough to scrub its environments for clues or destination markers, the experience rewards those who enjoy soaking in atmosphere and exploring every nook and cranny. The Vanishing of Ethan Carter won't challenge your brain like it will challenge your daring, but it offers up plenty of thrills and tells a crafty story that fans of dark fantasy and pulp horror won't want to miss."
"Ethan Carter's story will stay with you long after the credits roll and the Sleeper is put to rest for good."
"The Vanishing of Ethan Carter is one of this year's most engaging and beautifully crafted narratives that should not be missed by any fan of immersive storytelling."
"The Vanishing of Ethan Carter is ambitious, visually stunning and becomes gradually more unsettling the deeper you go. It's a shame the writing is often outclassed by its other strengths, because that's the only thing that holds this game back from true greatness."
"A wealth of great ideas work together successfully in The Vanishing of Ethan Carter. More than anything else, the game contains wonderfully imaginative moments that seer into players' minds long after turning off the game, which is what any piece of art or entertainment hopes to do."
"The Vanishing of Ethan Carter is a good little story with a bleak atmosphere that nonetheless provides some relaxing puzzle solving... If you already like these sorts of walkie-talkie games, Ethan Carter is a strong example of one."
The Vanishing of Ethan Carter Gameplay Walkthrough
Below is the gameplay walkthrough of The Vanishing of Ethan Carter:
(YouTube Courtesy: 1BitLud)
The Vanishing of Ethan Carter with Update #3 - Changelog
Below is the new update for The Vanishing of Ethan Carter (Steam):
Added the fast travel option to the end area
Added the option to remove any extra camera motion (e.g. head bob)
Added the option to choose the way Save notification is displayed
Slightly easier section in the old mine area
Added the improved German translation (thx Tool8!)
Smart/Still Crosshair improvements and bugfixes
Gamepad vibration can now be turned off completely
Launcher now correctly remembers and relies the settings
Steam cloud saves officially launched
Birds won't chirp during the witch's forest segment
Tweaks of the music timings
Fixes of menu behaviour on gamepad
Added a missing sound of de-materialisation in certain spots
Fix of the turbine sounds
Fixes of the elevators behaviour post save
A couple of smaller bugfixes and improvements (menu, gameplay)
Changed the sniper rifle spawn point to the centre of the lake