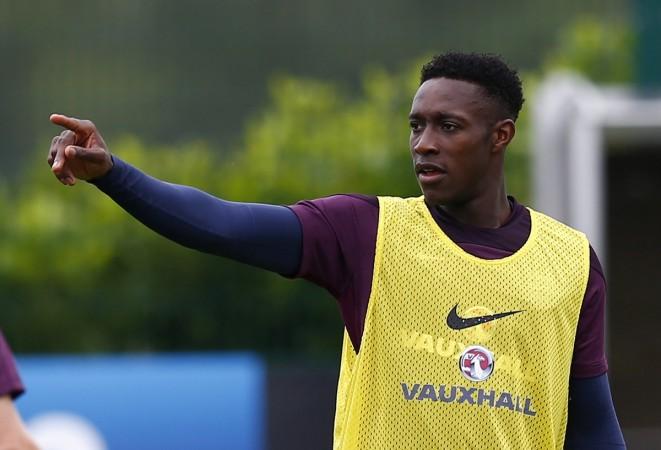 Manchester United boss Louis van Gaal revealed that Danny Welbeck was offloaded due to his poor goalscoring record at Old Trafford, especially in comparison to Wayne Rooney and Robin van Persie.
The 23-year-old striker, who made his official debut for United in the 2008/09 season, was sold to Arsenal for a transfer fee of £16 million on the transfer deadline day this summer.
As Welbeck was a product of Manchester United's youth academy many former players and coaches including Rio Ferdinand and Mike Phelan raised concerns on van Gaal's new policy of relying on players from other clubs than their home grown players.
However, 63-year-old Dutchman, who insists that he will be giving opportunities to home grown players, says that Welbeck was sold due to his poor goalscoring record (29 goals in 142 appearances in all competitions) in comparison to van Persie or Rooney, who have scored 217 goals in 445 matches and 48 goals in 78 games respectively.
"He played three seasons for the first team, but he doesn't have the record of Robin van Persie or Wayne Rooney. And that is the standard," Van Gaal said during a press conference, where new signings Radamel Falcao and Daley Blind were officially introduced.
"That is why we let him go, because of Falcao, but also to allow the youngsters to fit in. That is the policy. That is why I am here."
As United sold more players than they bought this summer, van Gaal says that the vacant positions are for academy graduates.
"We let 14 players go, we have only brought six players in," added the former Barcelona boss. "That means there are many positions vacant, they are vacant for the youth.
"I have already used a lot of youngsters in the season and preseason, so I am always willing to give young players chances - but they have to take the chances.
"The possibility is there. All the youngsters have to know that."
Meanwhile, United's new signing Falcao, who completed a £6 million season-long loan switch from Monaco on transfer deadline day this summer, says that he is looking to continue at Old Trafford even after his loan finishes at the end of the season.
"This is a new process, a new team," the 28-year-old said. "I would like to be here and part of his project. Every player wants to play Champions League. This year it is not possible in Manchester, but we are confident to achieve the qualification for the next season."
United reportedly have an option to sign the Colombian striker on a permanent basis for a reported fee of £44 million next summer.