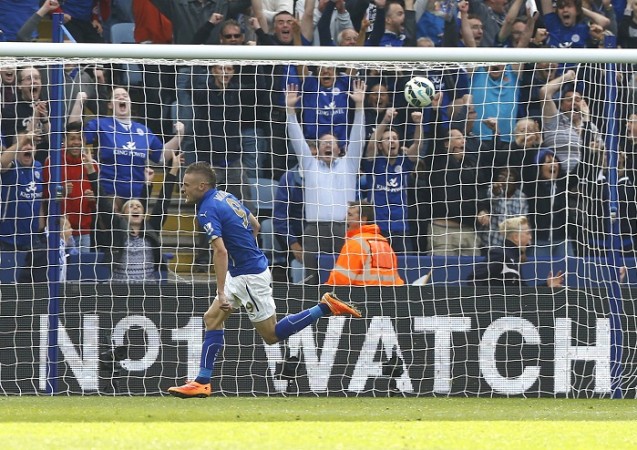 Just when it all looked like coming together for Manchester United again – what with that impressive 4-0 stroll over QPR and new signings Radamel Falcao and Angel Di Maria putting their team on their way to another victory at the King Power Stadium – that rather fragile dam at the back broke, and how.
All Louis Van Gaal could do is sit and watch as Manchester United capitulated from 3-1 up to go down 5-3 to newly-promoted Leicester City, with their defence, albeit courtesy a few poor refereeing decisions as well, collapsing quicker than a house of cards once again.
"You never expect that when you're 3-1 ahead and you are two goals ahead for the second time," said Van Gaal, struggling to explain just how Manchester United managed to lose the English Premier League game on Sunday, to the club's official website.
"You have to kill the game and keep possession but we could not do that. We gave it away with penalties, and you cannot win a game when you do that.
"I think we created a lot of chances and we made superb goals. But a game lasts 90 minutes and you have to do that for 90 minutes, not 60 minutes."
It looked pretty rosy for Manchester United as they jumped into a 3-1 lead just inside the hour, with Robin Van Persie, off a peach of a pass from Falcao, opening his account for the season, while new signings Di Maria, a goal of the season contender, and Andre Herrera also got their names on the scoresheet.
Leicester showed they had a bit of fight in them in the first half, as Leonardo Ulloa scored a minute after Di Maria had made it 2-0 for Manchester United. But not even the most optimistic of Leicester fans would have envisaged a comeback of such proportions, particularly after Herrera scored on 57 minutes to seemingly put the game to bed.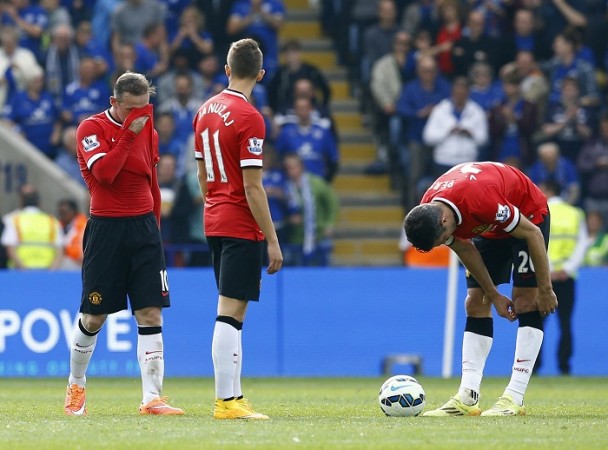 However, a 62nd minute penalty from David Nugent, after Jamie Vardy went down a little too easily under the challenge of Rafael, seconds after he hard barged over the United defender to win the ball. It was 3-3 a couple of moments later with Esteban Cambiasso lashing a shot from 15 yards into the bottom corner as Leicester scented a remarkable comeback.
It was completed by Vardy, who slotted home with aplomb after Juan Mata gave the ball away to Ritchie de Laet, and all Falcao and Di Maria could do was watch from the bench as Leicester made it 5-3 courtesy another penalty, this time from Ulloa, with Tyler Blackett also given a straight red card by referee Mark Clattenburg.
"We're all really disappointed, especially after going 3-1 up," skipper Wayne Rooney told MUTV. "We should have seen the game off, and we should have kept the ball better. We didn't do that, we made a few mistakes and it has cost us.
"Leicester played a lot of long balls and we struggled a little bit with those. Overall, it wasn't good enough as a team. We played some good stuff at times and scored some great goals, but we made too many mistakes as a team and have to do better.
"We gave away a sloppy goal straight after we got our second. That lifted the crowd, but we have to do better. It's bitterly disappointing that we didn't."
While the game might not have turned Leicester City's way had Clattenburg not given a penalty which helped the home side make it 3-2, Van Gaal refused to blame the decisions, instead focussing on the fact that, United, plain and simple, just did not get the job done.
"At that time [of the penalty] it was still 3-2, there was not a problem," added Van Gaal. "You can kill the game, you can keep possession, and we kept possession in the first 10 minutes and made a beautiful goal.
"But then you have to kill the game and we didn't do that, so you can never say 'It's not a penalty.'"