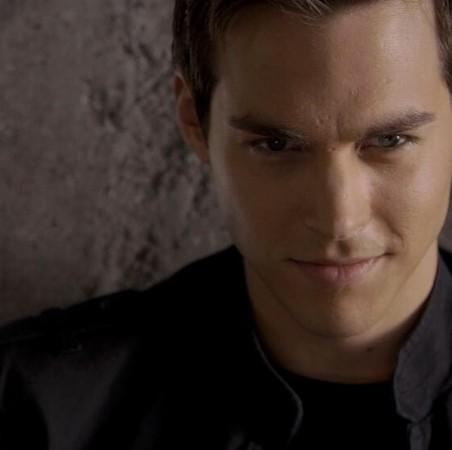 One set of twins will be forced to merge on "The Vampire Diaries" when the season returns to The CW for its second half on 22 January, and in the event Jo and Kai merge, a good number of fans want the villain to live.
Kai, the character essayed by Chris Wood, has garnered a lot of fans, with some believing he is the best thing to happen to "The Vampire Diaries" this season. Fans have been gushing about the actor on social networking platforms, calling him one of the best "TVD" villains since Klaus.
Here is what a Reddit user said about Kai: "He's so much fun and hilarious. I think I actually like him more than every other villain just cause he's so bat shit crazy lmao.
"I am crossing my fingers that he doesn't get killed off in a really stupid way like how the Silas storyline ended or how shortlived Markos was as a villain. That would be a huge waste of an awesome character."
When the show returns later this month, one set of twins will merge, resulting in the death of the weaker sibling. and at present Kai doesn't seem like the one who will suffer. The midseason finale of "The Vampire Diaries" saw Kai absorbing the Traveler's magic, making Mystic Falls once again accessible to the supernatural creatures that inhabit the town.
Sadly, this has made Kai one of the most powerful witches around, and at present Jo doesn't stand a chance against Kai. The midseason premiere will show Liv training Jo to use her magic, and she will realize her sister is much weaker than they thought.
But Jo could defeat Kai if she waits for his power to dissipate. As showrunner Caroline Dries told E!Online, Kai's energy is not a permanent source of magic.
"There is a timer. He charges up like a battery and then it runs out like a really cheap, junky battery. It's not a permanent solution for him but the consequences of that will certainly be in effect in episode 11 when we come back from our break."