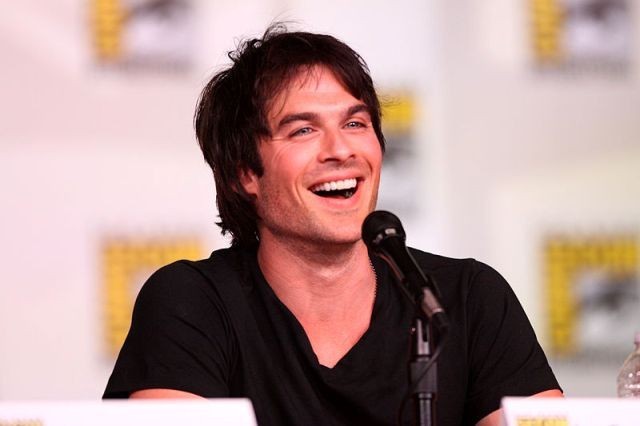 "The Vampire Diaries" stars Ian Somerhalder and Nina Dobrev, who play Damon and Elena in the CW series, appear to have rekindled their romance after breaking up last year.
A Celeb Dirty Laundry report even stated that the couple is on the verge of getting engaged. Somerhalder is also said to be eager to get married and start a family as the 35-year-old is not getting any younger, according to the report.
The couple has worked out the hurdles in their relationship, and is said to be serious about their future this time around.
But it is not immediately sure if Dobrev is ready to settle down, the report added.
The two reportedly reunited some time back, but did not want to make their relationship public, as they wanted to avoid the intense media attention on their relationship.
The couple split in 2013 after dating for more than three years, and since then the co-stars have remained amicable.
"If you're with someone for that long, there's obviously the qualities in them that you enjoy and that doesn't change just because you're not together anymore," Dobrev told E! Online about being friends with Somerhalder. "I have an enormous amount of respect and love for [Ian] and everyone. That doesn't change, it shouldn't, otherwise why were you with them?"
Since their break up, both Somerhalder and Dobrev have been linked to others. Dobrev's alleged love interests include Derek Hough and Michael Trevino, her "The Vampire Diaries" co-star, while Somerhalder has been linked to Molly Swenson, a former "American Idol" contestant.
Meanwhile, Somerhalder recently spoke about his sizzling chemistry with Dobrev onscreen saying, "Damon's bed is too (sic) king beds together...It definitely fits one Elena," he told E!Online, according to Entertainmentwise. "There's been some good rolling around. It's cool because you can get a couple of rolls in."