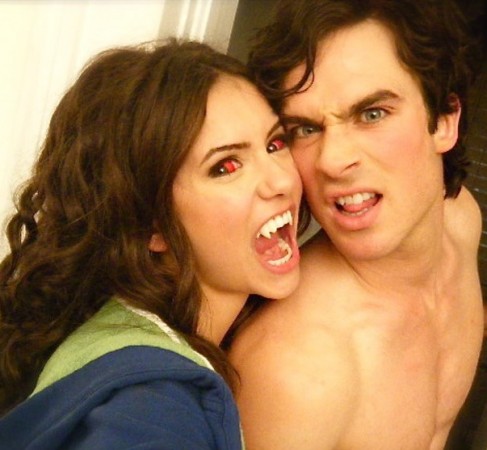 Ian Somerhalder's Twitter account was recently hacked and his team is still trying to figure out who was behind it.
Clearly I was hacked,not cool #hacked I'm in the process of finding out who it was-PLEASE be respectful with your comments.Truly respectful!

— ian somerhalder (@iansomerhalder) April 3, 2015
The person who hacked Ian's profile reportedly favourited many random pages. Ian is very upset about this and has also asked his hacker to be "respectful with your comments".
Fans immediately responded after "The Vampire Diaries" star tweeted that his Twitter account was "clearly" hacked. Many have expressed concerns, while some are pretty enraged with the news. Ian tweeted that they are looking into the matter. However, some fans tweeted back asking whether this time it was the "real" Ian Somerhalder.
According to a recent article by celebdirtylaundry.com, the 36-year-old actor may never marry "The Twilight" star Nikki Reed and his ex-girlfriend, Nina Dobrev, knows the reason behind it. But she won't reveal the secret until the couple says anything against her. The website also mentioned that Somerhalder-Reed's engagement might have been part of a publicity stunt, which actually made great news.
Sources close to the actor said that Ian had told his then-partner Dobrev that Reed is slightly boring and did not have the "it" factor that is required in a movie star.
The main reason most fans watch the vampire thriller are due to the hot scenes between Elena and Damon. But since the couple's off-screen break-up, that passion has gone missing. Nina has been very upset over this as she does not want to end her career right now as talks of ending the show has been going on for quite some time.