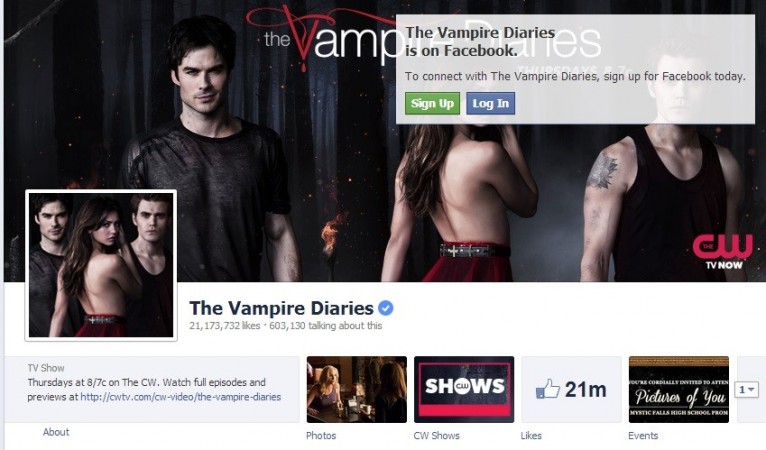 Damon, Ian Somerhalder's character in "The Vampire Diaries," appears to have a lot of regrets in the series, including putting Stefan's life in danger and his inability to go steady with Elena, a character played by Somerhalder's former girlfriend Nina Dobrev.
Apparently, Somerhalder too has a lot of regrets when it comes to the series, and one of the biggest ones appears to be not spending enough time with Katerina Graham, who plays Bonnie in the series.
"What I was mostly saddened about is that I didn't spend all this time with Katerina Graham, because she is not only my sister but she's one of the most talented actresses in Hollywood," Somerhalder told his Brazilian fans, reported Movie Pilot.
However, that is about to change as Somerhalder and Graham are expected to spend a lot of time together. At the end of season five, viewers saw Bonnie and Damon being sucked into oblivion, and since then speculations have been swirling around on where they are headed. The Other Side is gone, but is there another plane of existence?
"I think the ending of the episode is meant to be left up deliberately for speculation of what exactly did happen to [Damon and Bonnie]," showrunner Julie Plec teased to Entertainment Weekly.
"I can say for certain the Other Side is gone for good, and I can say for certain that when the Other Side disappeared for good that they had already been dealt with — whether it's through finding peace or other means. Outside of that [laughs], I think I'll let the speculation blow around for a little while longer."
"We will definitely see Ian Somerhalder and Kat Graham on the show," Julie confirmed. "I mean, there's a million different ways that you can do that. But as far as in what context — how, why, and where? — that's part of the mystery."
Despite the assurance from Plec that Damon will return to the series, Somerhalder has been teasing fans with the possibility of the character's death.
Recently, he posted online a picture of a grave along with the message, "Rest in Peace Damon Salvatore. #GameOver," and this post had many fans saying they are going to quit watching the show.
But TVLine's Michael Ausiello set the record straight in his column stating that Somerhalder was "just jerking fans' chains."
Speculating on where Damon and Bonnie will be when the series returns with a new season, Wetpaint reported that there is a possibility that the show's creators might use the amnesia card to give Damon and Bonnie a fresh start.
Their speculation was based on a statement made by Plec, where she spoke about the need for a reset.
"The way we look at it, Season 6 is a beautiful and organic reset. The theme of the season is everybody gets to start over. That's what we're going to do," Plec told The Hollywood Reporter.