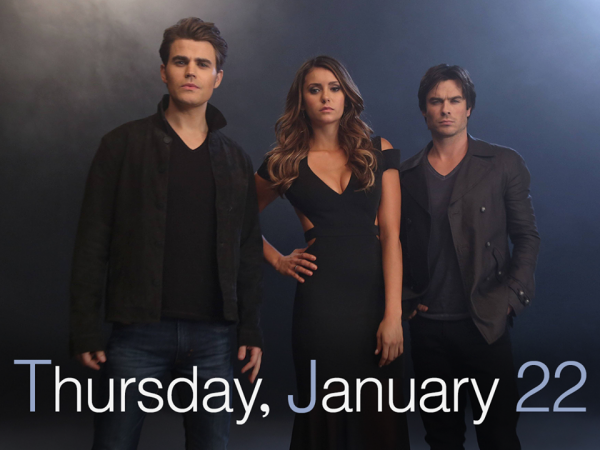 "The Vampire Diaries" has been renewed for yet another season, but one series regular will not be a part of the upcoming storyline.
Steven R. McQueen, who essays the role of Jeremy in "The Vampire Diaries", will be quitting the show after episode 14 of Season 6, executive producer Julie Plec confirmed at the 2015 Winter TCA Press Tour.
Responding to speculations that a key character will be killed off, Plec said that Jeremy will not be the one as he will be shown moving away from Mystic Falls and heading off to art school.
"I wouldn't dare kill Jeremy; I think that would be all forms of cruelty," Plec said, according to E!Online. "But I do think that he's a man now, he's not a little kid anymore and he's got to live his life. It's time for him to get started doing that."
Elaborating on her decision to let the character go, Plec continued: "As we continue to grow and add new characters and grow up our characters, every year we assess where our characters are and we decide is it time for them to grow up and move on, is it time for them to die, where are they going, what can their departure do to other characters, what can their departure do for their own character."
"We weigh the pros and cons of keeping or losing anybody at any given point... what keeps the show a little bit fresh is that you do actually say goodbye to people," Plec added.
Jeremy's departure is going to pave the way for Bonnie, who will return to Mystic Falls in the second half of the season, to fall in love with a new character. Chatter suggests that Bonnie and Damon might have a romantic track, and this gained traction after Ian Somerhalder, who essays Damon, hinted at the possibility of a romance between Damon and Bonnie.
"There's an extraordinarily thin line between love and hate," Somerhalder told TVLine in an earlier interview. "Due to the fact that these two hated each other, and had so many connections … it only seemed appropriate that they would be given a chance, due to the dynamics of their relationship."
Speculations are also rife that Bonnie, the character essayed by Kat Graham, could end up with Enzo.
"The Vampire Diaries" returns to The CW on 22 January.