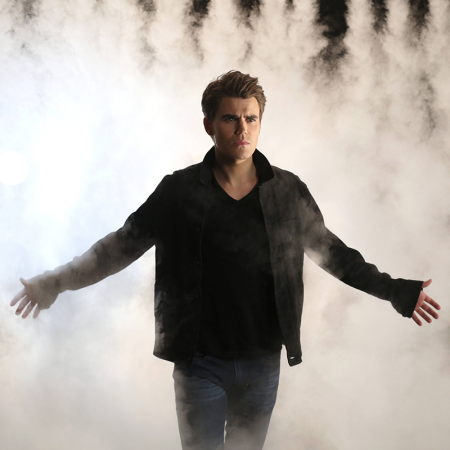 Matt Donovan will be back to Mystic Falls and get involved in all the drama surrounding his supernatural friends in this Friday's episode of The Vampire Diaries. Rumours are rife that he is related to Sybil, the new big bad of the season, as the brains behind the show revealed in an earlier interview that Matt also has a supernatural connection.
Season 8 episode 4 is titled An Eternity of Misery and it will delve into Sybil's past and her relationship with her sister. Viewers will learn why and how she became the manipulative person she is now, and why she has a strong urge to be loved.
Nathalie Kelley, the actress who plays Sybil, recently spoke to Alloy Entertainment about her character's past and revealed that the identity of her sister is going to take everyone by surprise.
"I can't really say without giving away who it is – it's such a good plot twist that I don't want to spoil it for you," she said. "But my backstory delves into this tale about two sisters living on an island and they're different in a lot of ways. You don't know until the very end who it is, but you kind of…"
Elsewhere in An Eternity of Misery, viewers will see Damon heading to Texas to find a mysterious artifact, and he will have a violent run-in with Peter Maxwell. Stefan and Enzo will try to find more about Sybil's past and "Matt returns to the fray after his past and present collide in an unexpected way," the official synopsis teases. The episode will also feature Candice King's Caroline.
The Vampire Diaries airs Fridays on the CW.