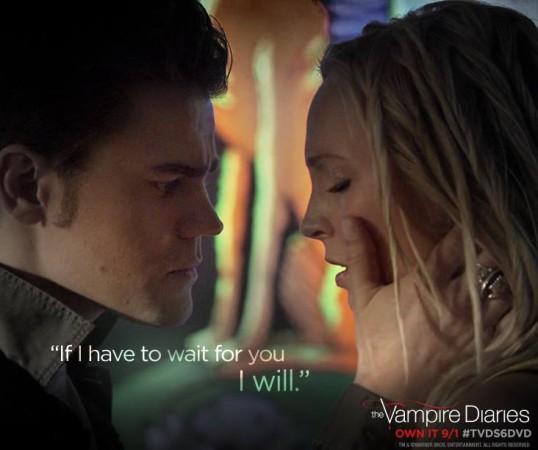 Stefan and Caroline just cannot catch a break. The couple who finally reunited in the Season 7 finale of "The Vampire Diaries" will face more problems in their romance next season.
Based on a spoiler article by TVGuide, a new face in town is going to spell trouble for Stefan and Caroline. Reportedly, this new powerful woman will take a liking to the younger Salvatore brother, and she will go to great lengths to get what she wants. But Caroline isn't going to let go of her relationship with a fight. "When Stefan is forced into this dangerous woman's life, he must carefully balance appeasing her without losing himself in the process," TVGuide noted.
Is this new woman Sybil? According to the casting call, Sybil is an immortal who uses her power to manipulate others. She often does this for her own amusement, which will not sit well with Stefan, who asks her to leave town.
Previewing what's in store for Stefan and Caroline, actress Candice Accola told IGN that was sure the duo will face a lot of hurdles in Season 8 as well. "I think Stefan and Caroline will have a great shot at having a good, healthy relationship, but then that's not very interesting television to watch. So, I'm sure there's gonna be a lot of curveballs thrown their way, and I hope that they make it through..." she said.
Accola also hinted that Alaric is expected to play a major role in bringing Damon and Enzo back from the dark side. "You know those vampire murder sprees... I think Bonnie and Stefan and Caroline are gonna have their work cut out for them. I'm interested to see how Alaric plays into bringing Damon and Enzo back from the dark side. And how quick or so they will be in finding them and waking them up," she said.