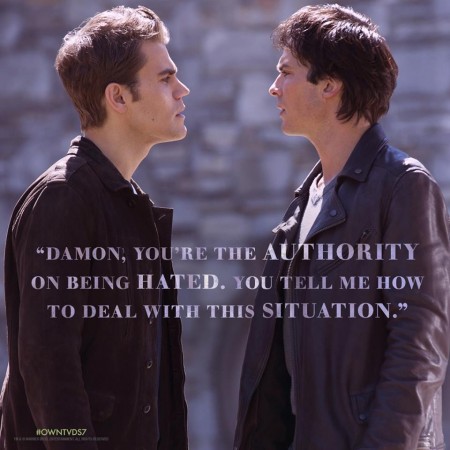 Caroline and Stefan reunited in Season 7 finale of The Vampire Diaries, after she decided to give her relationship with Stefan yet another shot.
As fans of the vampire drama already know, Valerie and Caroline's pregnancy with Alaric's twins came in the way of their romance in the earlier season, but things will look up for the couple in the first half of Season 8, revealed Caroline portrayer Candice King.
"These characters are in a great spot at the top of the season," King told TVLine. "I liked the tone they left Season 7 on — with Damon and Enzo and all that death and destruction — but coming into Season 8, there are some nice light, steamy moments to get you started."
However, it's not going to be a smooth ride, as they will have to face a number of issues going forward. Besides the new threat that has come upon Mystic Falls, Stefan's unflinching loyalty to his brother Damon could pose trouble for Caroline-Stefan romance.
"Their relationship will definitely be tested," King said. "They have to balance some pretty adult things, in terms of Caroline and Alaric co-parenting these children and having this supernatural blended family. … Also, Stefan is so attached to protecting and saving Damon. He'll always choose his brother first, and that's going to be a really big thing for this couple."
The Vampire Diaries will return to CW on October 21. The show will wrap up with Season 8, and Nina Dobrev, who left the show after Season 6, is expected to return to wrap up Elena's storyline.