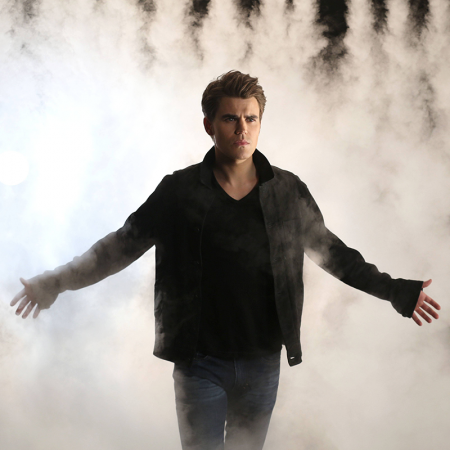 Other than showrunner Julie Plec and the writers of The Vampire Diaries, it doesn't seem like many people know how the show is going to end. Recently, Paul Wesley was asked about the future of Steroline, and he admitted that he does not know whether they will end up getting married in the finale or not.
"I don't know how it ends," he admitted to TVLine. "I do think the fans have a lot of influence over this show, though. So if the fans want a June wedding, they'll probably get a June wedding."
However, because The Vampire Diaries is known for ending each season on a dark note, he does not believe the show will end on a high note. "I certainly don't think they should live happily ever after, but it's a nice distraction from the reality of … all the atrocities Stefan has committed throughout the years."
Interestingly, Ian Somerhalder, the actor who plays Damon, is also not too keen on a happy ending. In an earlier interview he said the show should end with both Damon and Stefan Salvatore dying. He was also not too keen on Damon ending up with Elena, saying Damon and Stefan have essentially ruined Elena's life.
"This poor young girl from this tiny town … she lost everyone she's ever loved, she burned her house down, she's now in a box," Somerhalder said. "These guys have ruined her life, yet everybody wants her to end up with one of them."
Nina Dobrev's return as Elena is yet to be confirmed, but according to Plec, Dobrev had promised to return to the show to wind up Elena's storyline.
The Vampire Diaries airs Fridays on the CW.