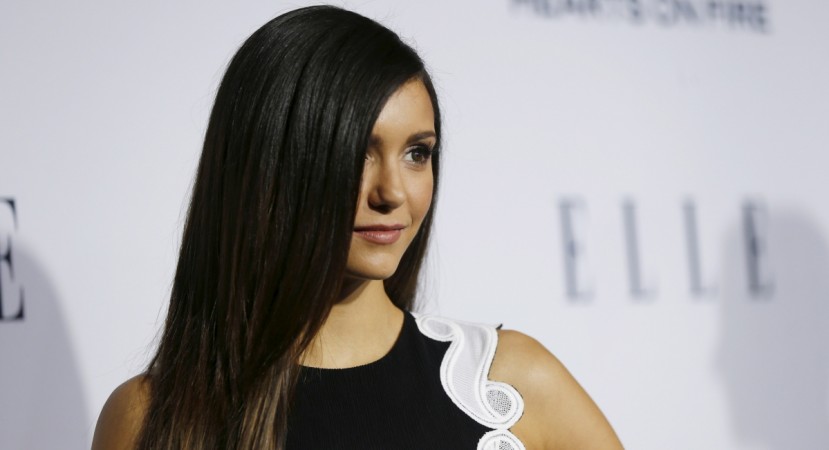 Nina Dobrev fans were in for a surprise in the Season 7 finale of "The Vampire Diaries," as the season finale titled "Gods and Monsters" saw the new villain using her voice to entice Ian Somerhalder's Damon. Viewers did not get to see Dobrev, but showrunner Julie Plec revealed that it was indeed Dobrev's voice and that the actress actually came in to do the ADR [automated dialogue replacement].
"I reached out and said, 'We can either cobble it together from a bunch of episodes, or you can come in and see everybody and do ADR. She chose to do it in person, which was great, because it was a nice little personal Nina visit," Plec told TVLine.
As for when viewers can expect to see Dobrev on screen, Plec said she's sticking to her original plan of bringing back the actress for the series finale. "It's what she and I kind of agreed on when she decided to move on, and it's what I've got in my head," Plec said.
Although the Season 7 finale did not reveal the identity of the new villain, the creature has managed to corrupt both Enzo and Damon, leaving Bonnie vulnerable. The next season will see her trying to make this right, considering the events that unfolded in the Season 7 finale was all to save her. The next season will also see Caroline, who amicably parted ways with Alaric and the twins, trying to make it work with Stefan. Will they get a chance at happiness at least this time?
"You know, I always say that the saddest and truest rule of television is that there's no drama in happy," Plec noted. "But there's also the exception to that rule, which is that sometimes happiness is as comforting as soup when you're sick. I'd really like to see Caroline and Stefan enjoy some of that comfort for as long as we can eek it out, before they have to stumble across another obstacle."