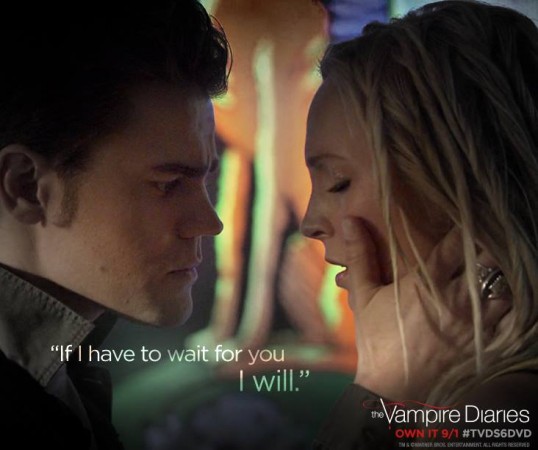 "The Vampire Diaries" will come to an end after Season 8, it was confirmed at Saturday's San Diego Comic-Con panel. Announcing the decision to wrap up the show after the upcoming season, showrunner Julie Plec revealed that the show will end with a bang, and chances are high that there will be yet another wedding before the show takes its final bow.
Here are five things that may happen in the final season:
Bonnie's magic: The previous season ended with Kat Graham's Bonnie losing her magic, leaving her unable to do much in the way of helping her boyfriend Enzo and best friend Damon return from the dark side. In the final season, Bonnie might find a way to get back her magical powers, but it won't be an easy task, as Mystic Falls is going to get some new faces who are going to make the lives of Bonnie and gang a bit unpleasant.
Elena-Damon endgame: "The Vampire Diaries" is the story of a young girl falling in love with a vampire and how her life changed after meeting the Salvatore brothers. Season 7 saw Ian Somerhalder's Damon mourning the loss of his one true love, and nothing has gone right for him ever since Kai put Elena in a magic induced sleep. Delena fans believe that it's time for Damon to find some happiness in life and this can happen only if Elena returns.
Elena's return: Ever since Nina Dobrev quit the show, there has been great interest in when she would come back to wrap up Elena's storyline. With Season 8 being the last for "The Vampire Diaries," fans won't have to wait long for Dobrev.
Nina has always said that if there's something for her to do in the series finale that she will be there to do it," Plec told EW. "When she left, she said, 'I want to see this character to its end at the end of the show, so I can't wait to come back and put her to bed again.'"
Bonnie's death: In Season 6 finale, it was revealed that Elena will come back to the land of the living only after Bonnie's death, thanks to the villain Kai. Now that Dobrev's return is somewhat guaranteed, fans should prepare themselves for Bonnie's death.
Caroline-Stefan wedding: Fans are hopeful that Season 8 will feature some good moments for Caroline and Stefan, and this has given rise to the #SterolineJuneWedding hashtag.