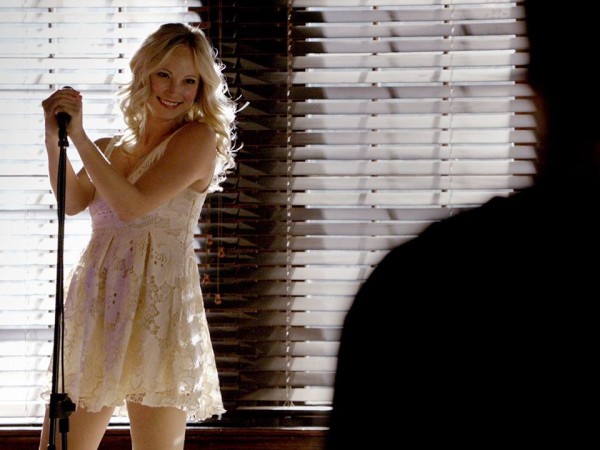 One good thing about being dead on a supernatural show such as The Vampire Diaries is that there is a chance the character might be brought back from the dead. So there's a lot of excitement when it was previewed that viewers will get to see Liz Forbes In Friday's episode titled You Decided That I Was Worth Saving. But it has now been revealed that Caroline's mother will only be featured in a flashback scene.
Marguerite MacIntyre's character was last seen in Let Her Go, the episode that featured her funeral following which Caroline flipped her humanity switch.
You Decided That I Was Worth Saving will also see Tyler Lockwood returning to Mystic Falls and it might have something to do with Elena, Nina Dobrev's character, who has been in a magic-induced sleep for almost two seasons. The trailer for the episode promises a fight between Damon and Tyler, and it remains to be seen if Michael Trevino's character will die as has been rumoured.
The synopsis for the episode reads:
As Enzo continues to fight the control over him, Bonnie finds herself at the center of a deadly game and forced to make a heart wrenching decision involving two of the most important people in her life. At the Armory, Alaric researches a mysterious artifact that he hopes will help in their fight to get Damon and Enzo back. Finally, Damon's downward spiral leads him to Tyler who attempts to talk some sense into him before it's too late. Stefan and Caroline also appear.
The Vampire Diaries airs on Fridays on the CW. The episode can be watched online on cwtv.com.