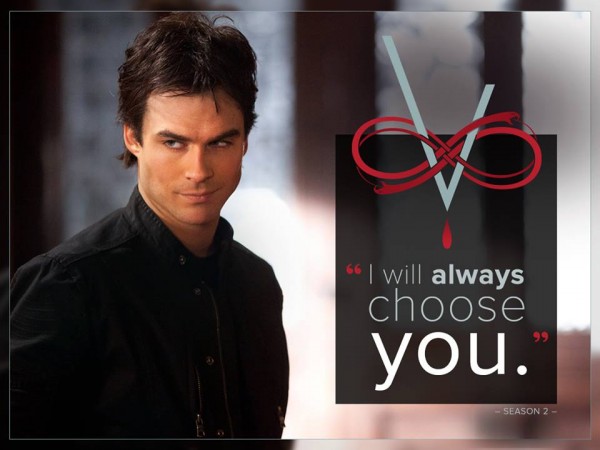 The Vampire Diaries will come to an end after four more episodes, finally revealing if it is a happy ending for its lead characters, Ian Somerhalder's Damon, Paul Wesley's Stefan and Nina Dobrev's Elena. But before that, the Salvatore brothers have to defeat Cade, and this Friday's episode will see them teaming up with an unlikely person – Kai.
Also read: Chrissy Teigen goes naked during Sports Illustrated press day [PHOTO]
As The Vampire Diaries fans know, Kai was killed off in Season 6, but he made a surprising return in the previous episode, and episode 13 will see him promising Damon and Alaric a solution to get rid of Cade. Both Damon and Alaric are hesitant to accept Kai's offer, as he is responsible for Jo's death and the sleeping curse put on Elena. But he wins over Damon by promising to bring back Elena.
It remains to be seen what trouble Kai brings, but Cade is not going to disappear anytime soon. The CW has released the synopsis for season 8 episode 14 and it hints at Cade targeting Elena's casket, and Stefan and Damon trying their best to keep her safe. It's safe to assume that Kai wouldn't be undoing the sleeping spell on Elena in the next few episodes, as Dobrev is set to return only in the finale, which is titled I Was Feeling Epic. The final episode of the show will air on March 10.
The synopsis for Season 8 episode 14 It's Been a Hell of a Ride reads: "Damon and Stefan must join forces against Cade in order to save Elena's casket. Meanwhile, Caroline and Alaric deal with their daughters' burgeoning magical powers."
The Vampire Diaries airs Fridays on the CW.