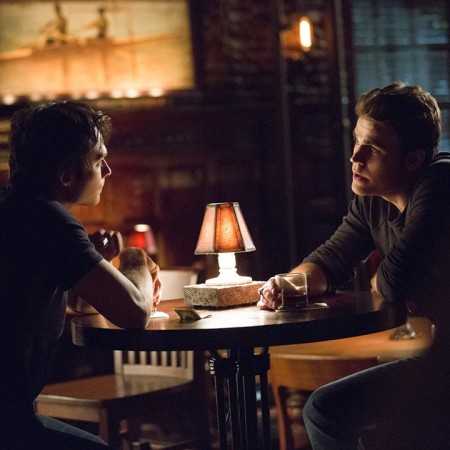 Season 8 of "The Vampire Diaries" will be its last, and it is almost certain that the second half of the season will feature Bonnie's death, especially if the brains behind the show are planning to bring back Elena, the character essayed by Nina Dobrev. The Season 6 finale saw Elena being put in a magic-induced sleep and her life being linked to Kat Graham's Bonnie's in such a way that Elena will not wake up as long as Bonnie lived.
This means that Bonnie and Elena won't be meeting again before the season winds up. Bonnie and Elena had their closure in the Season 6 finale and Graham said in a recent interview with Buddy TV that she has accepted the fact that she won't work with Dobrev as Bonnie ever again.
Previewing what's in store for the characters in Season 8, executive producer Julie Plec said the new season will see Bonnie trying to save not just her best friend Damon, but also the love of her life Enzo. As for whether the season will end with the Salvatore brothers finally getting their happy ending, Plec remained vague but said that the goal was to deliver "on a good, happy ending, as much as that's even possible for each character."
Besides Elena, another character that will return in Season 8 is Sarah Salvatore, the only living descendant of Damon and Stefan Salvatore. The character essayed by Tristin Mays was last seen in Season 6, when she was advised to leave Mystic Falls and never return.
Why Sarah returns to Mystic Falls is still a mystery, but rumours are rife that she will be Matt Donovan's new love interest.
"The Vampire Diaries" Season 8 premieres Friday, Oct. 21 at 8 p.m. on the CW.