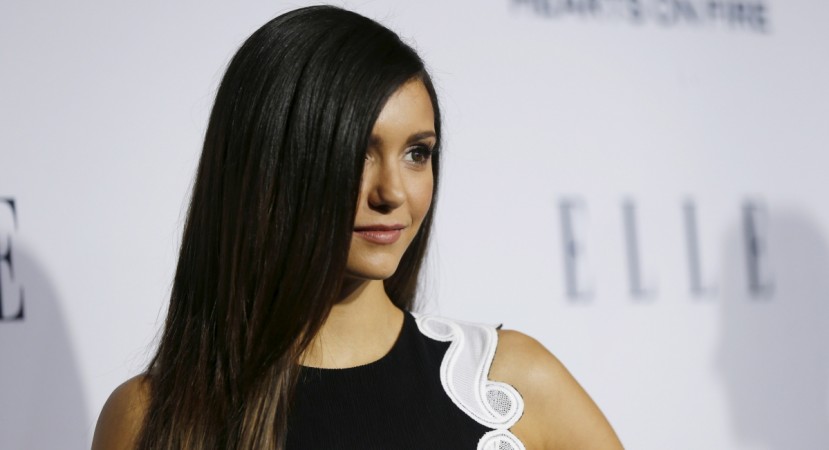 One of the things to look forward to in the upcoming season of "The Vampire Diaries" is Elena Gilbert's return to the land of the living. The character essayed by Nina Dobrev has been in a magic-induced sleep since the Season 6 finale, when Kai decided to link her life with Bonnie's in such a way that Elena will not wake up as long as Bonnie lived.
But with Kat Graham having announced her exit from the show, it is safe to assume that Elena will wake up sometime in Season 6. But those awaiting Dobrev's return in the first half of the season might be in for a disappointment, as showrunner Julie Plec had earlier revealed that she's thinking of bringing back the character towards the end of the season.
"It's what she and I kind of agreed on when she decided to move on, and it's what I've got in my head," Plec told TVLine in an earlier interview. "Obviously things can change throughout time, if the show goes on longer than we expect it to, or if we all collectively decide it would be fun to bring her back earlier, and she wanted to. But in my opinion, she was very clear about what she wanted the next step in her life to be, and she's doing a great job of achieving that. So I'm sticking with my side of the plan, which is to bring her back at the very end."
The first half of Season 8, which could be the last one for the series, will focus on Stefan, Bonnie, Caroline and Alaric's attempts to bring Damon and Enzo back from the evil. It is not going to be an easy task, as Damon and Enzo are now being controlled by an unidentified creature. The creature, which could be a new species, cannot be killed and it has lived for thousands of years. Some of its powers include the ability to manipulate your thoughts, mimic voices, super strength and speed.
The true nature of the creature will be revealed in Season 8 of "The Vampire Diaries," which will premiere on Oct. 21.