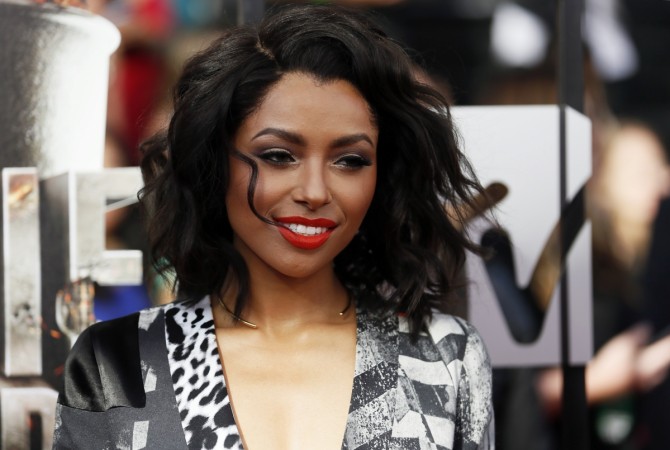 The upcoming season of the CW's vampire drama, "The Vampire Diaries", will introduce a new love interest for Bonnie, who has been single since the beginning of season 6.
As fans of "The Vampire Diaries" already know, Bonnie was dating Elena's brother Jeremy until the events of the season 5 finale that saw her being stuck in an alternate prison world with Damon.
Although Jeremy waited for Bonnie, season 6 saw Jeremy leaving Mystic Falls and moving to Santa Fe, New Mexico, to pursue a career in hunting vampires. He briefly returned to his hometown to say goodbye to his sister Elena, who will wake up from her magically induced sleep only after Bonnie dies.
Bonnie has been without a boyfriend for a while now, and that will change in season 7. According to spoilers, she could be dating someone who is a familiar face on the vampire drama, and speculations are rife it could be Enzo, Damon's best friend.
"It really surprised me who they ended up putting Bonnie with, but I was super stoked," actress Kat Graham, who plays Bonnie, told TVLine, adding that the big reveal will happen in episode 5. "It's someone that everyone knows and loves, so it's super fun."
Although it's too soon to say who Bonnie's new guy is, Graham revealed it isn't Matt Donovan.
"Matt's a very nice guy, but I don't know if the Bonnie that's finally back — or the Bonnie that's been hanging out with Damon Salvatore — is anything like the sweet Bonnie from Seasons 2 or 3 who would even be good for him," Graham explained to the media outlet. "She gets involved in some crazy stuff, and even some dark stuff, this season. But I love that Matt is so beautifully human, and I like that they've always kept him human… even though Bonnie does something to him early on in the season that's a little creepy and could go terribly awry. Other than that, they have a great relationship."
"The Vampire Diaries" returns to the CW on 8 October.