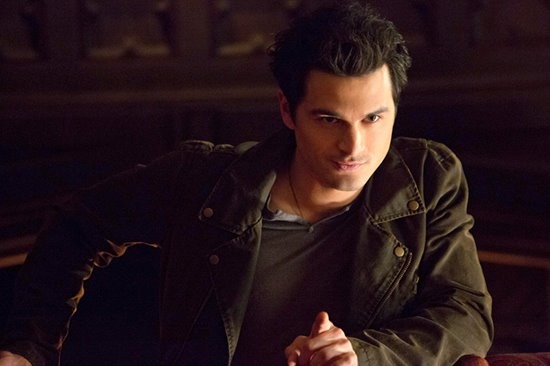 Season 7 of "The Vampire Diaries" kicked off on Thursday with an episode that showed Lily and the Heretics taking over Mystic Falls, and Enzo choosing to side with Lily and her children.
With the Heretics playing a bigger role in season 7, viewers will see more of Enzo, and as reported earlier, we'll also get to see the romantic side of the character. Enzo is finally going to get a new love interest in season 7, and according to actor Michael Malarkey his ladylove is someone fans of the show are already familiar with.
"I think people will be pretty shocked by it," Malarkey told HollywoodLife. "All I'll tell you is that there was immediate chemistry. I know that those scenes that we already shot together will be f–king amazing."
Speculations are rife that Bonnie would be Enzo's girlfriend, especially as Kat Graham too said that her character would be falling in love with someone we already know and love.
"It really surprised me who they ended up putting Bonnie with, but I was super stoked," Graham told TVLine. "It's someone that everyone knows and loves, so it's super fun."
As for what's in store for Malarkey's Enzo in this week's episode, the preview shows him helping the Heretics torture Caroline, who was taken hostage by the vampire-witches in the premiere episode of season 7.
While it's easy to hate Enzo now that he has betrayed his friends, Malarkey does not want fans to make up their minds just yet. There is a reason why Enzo does certain things, and his primary reason for siding with the Heretics is to gain some respect, the actor explained.
"He feel like all that stuff he does, no one looks at him and is like, 'Oh I see why you did that.' Everyone looks at him and is like, 'Oh c'mon Enzo,' or 'Why'd you do that?' He feels like no one respects him or his choices, so I think that's a huge part of it," Malarkey told HollywoodLife.
"The Vampire Diaries" is aired Thursdays on the CW.