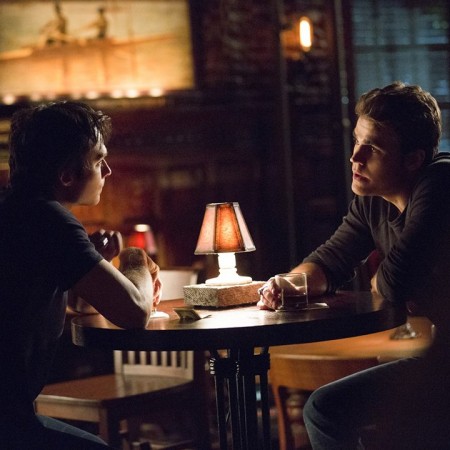 Season 7 of "The Vampire Diaries" will premiere on 8 October with the episode "Day One of Twenty-Two Thousand, Give or Take", and it will focus on how Elena's friends are dealing with her absence.
Kai's sudden appearance during Alaric and Jo's wedding not only resulted in the elimination of the entire Gemini coven, but also saw Elena's life being linked to Bonnie's in such a way that Damon's girlfriend won't wake up as long as Bonnie lived.
This makes things awkward between Bonnie and Damon, but she will make it a point to be there for Damon through these difficult times. Like Elena was Damon's voice of reason, Bonnie will be Damon's moral compass as he deals with the absence of his girlfriend.
"A newly empowered Bonnie has decided that she will be Damon's moral compass and keeps a close eye on him as he, in turn, cautiously keeps tabs on Alaric, following the loss of his fiancée Josette Laughlin," the synopsis reads.
However, Bonnie won't replace Elena is Damon's life, as they won't embark on a romantic relationship. Interestingly, Bonnie will have a new love interest in season 7, and according to spoilers, he is someone "The Vampire Diaries" fans are familiar with. Fans of the vampire drama are betting on either Alaric or Enzo to steal the young witch's heart.
Elsewhere in the first episode, fans will see Caroline trying to sort out her feelings for Stefan, and the youngest Salvatore brother trying to safeguard the humans in Mystic Falls from Lily and her family of Heretics.
Also, "Enzo struggles to find his place in Lily's new life, and is quickly forced to decide where his true loyalties lie. Finally, with the stakes higher than ever, Matt, who has recently completed his deputy training program, teams up with Stefan and Caroline to put a stop to the Heretics, but an unexpected turn of events leaves one of them in a dangerous position," the synopsis reads.
"The Vampire Diaries" returns to the CW on 8 October.