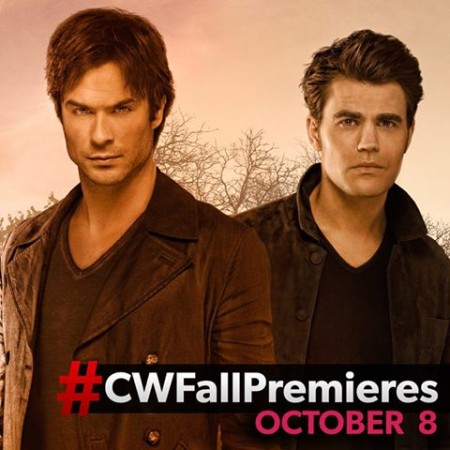 The seventh season of The CW's "The Vampire Diaries" will premiere on 8 October, and it will see the Salvatore brothers trying to prevent their mother and her friends, the heretics, from wreaking havoc in Mystic Falls.
On the relationship front, Ian Somerhalder's Damon is expected to remain single for a while, as it hasn't been long since he bid adieu to girlfriend Elena, the role essayed by Nina Dobrev. However, speculations are rife that fans will get to see Damon and Bonnie (Kat Graham) getting closer as they continue to grieve Elena.
As explained in the season 6 finale of the vampire drama, Elena will wake up only after Bonnie dies; this means Damon has about 60 years before he gets an opportunity to reunite with Elena.
Executive producer Caroline Dries said in an earlier interview that making Damon fall in love with someone else is going to be difficult as he is clearly still in love with Elena.
"The problem is that ... he [Damon] is still so madly in love with her [Elena]. It would feel false for him to meet someone else and have sparks and fall in love. The viewers also wouldn't embrace it; any girl who comes close to Damon gets clawed at with their opinions, so it's not something we're going to jump into as writers right away," Dries told TVLine.
However, fans can see Stefan fight for his relationship with Candice Accola's Caroline. Although Caroline declined Stefan (Paul Wesley) in season 6, as she was in no state to get into a relationship soon after her mother's death, things are going to change between the two in season 7.
According to Dries, the upcoming season will see Caroline trying to figure out if she and Stefan actually have a shot at love and a relationship.
"We always thought it was more natural for Caroline to deal with the grief she's feeling and not think that her relationship with Stefan is just a Band-Aid to cover up these tragic feelings she's been enduring. She wants to come at it from a cleaner place," Dries said about Caroline's reluctance to jump into a relationship.
"The Vampire Diaries" will return to The CW in October.