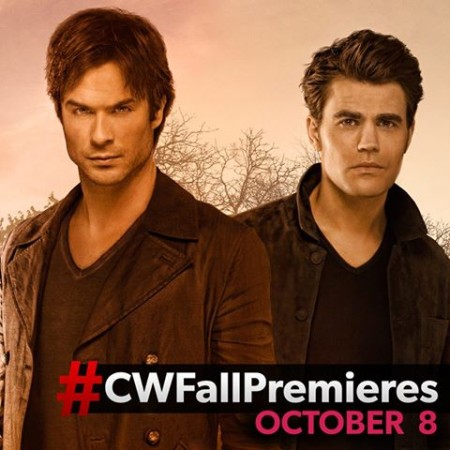 Season 7 of The CW's "The Vampire Diaries" will see a change in Ian Somerhalder's Damon Salvatore, who will turn dark now that his girlfriend Elena (Nina Dobrev) is no longer present in his life.
The previous season ended with Kai casting a sleeping spell on Elena and binding her with Bonnie in such a way that Elena will not wake up as long as Bonnie was alive. And even though Damon had an opportunity to let Bonnie die, he saved her despite knowing that he would have to live without Elena.
However, this could have been the last good deed Damon did, as season 7 will see Damon turning into the ruthless vampire he was in the first couple of seasons.
"I'm excited to tell these f--ked up, dark, sexy, edgy, volatile stories. Now we get to go back to really great storytelling that was the Season 1 and 2 of the show that we all loved. I want that Damon back," Somerhalder told TVGuide a few months back.
This means fans can see him killing off innocent people without feeling guilty, and speculations are rife that this could be because Damon would have turned off his humanity switch so as to deal with the pain of losing Elena.
And amidst all this, chances are Damon would find a new love interest in Bonnie. However, this won't happen in the first few episodes, as most Delena (Damon and Elena) fans aren't too eager to see him get involved with someone else.
But Bonnie will definitely be the voice of reason when Damon is confused, explained executive producer Caroline Dries.
"Everything he did, every choice he made, was somehow tied to Elena. Now she's not there looking over his shoulder every five minutes, so he has to figure out who he is without her and what choices he's OK making. He's going to have a rough go at it, and he's going to get dark and be Bad-Damon. But he's still got Bonnie there to remind him what Elena would do," Dries told TVLine.
"The Vampire Diaries" season 7 will return to The CW in October.