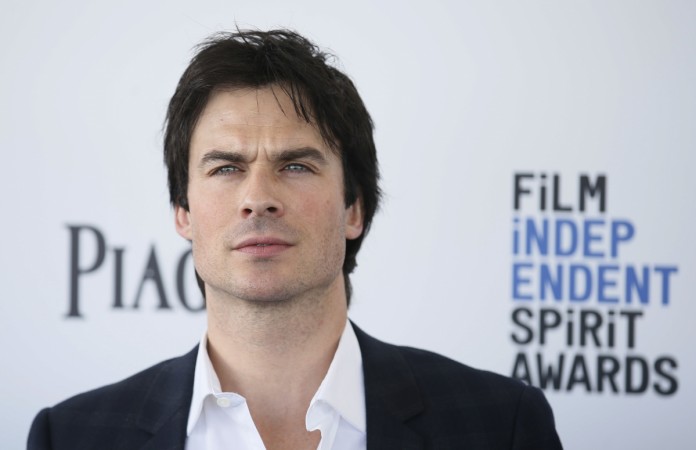 The Season 7 finale of "The Vampire Diaries" has already aired in Canada, and according to comments by viewers on social media and discussion forums, the only good thing about the finale was the introduction of the creature in the vault. But the episode ended before the full reveal, and fans will have to wait for yet another season to find out what exactly was hidden in the vault.
Warning: This post contains spoilers form the Season 7 finale episode titled "Gods and Monsters."
Fans have come up with a number of theories on what's in the closet, with a majority saying it's a Malach, a race of creatures that possesses the undead. In "The Vampire Diaries" novel, Malach were used by characters Misao and Shinichi to possess Damon and Caroline, and in "Gods and Monsters" the creature in the vault was able to possess both Damon and Enzo and succeeded in bringing out their worst traits. The finale has successfully set up Damon and Enzo as the new villains for Season 8, and it looks like Bonnie will once again lose her ability to use magic.
As for what to expect in Season 8, which will probably be the last for the vampire drama, actor Paul Wesley hinted it's going to be dark and twisted. While the second half of Season 7 was all about saving Bonnie, it looks like Season 8 will be about saving Damon and Enzo.
The official synopsis for the episode, via Wikia, reads:
Despite their best efforts to help Bonnie through the harrowing predicament she now faces, Damon, Enzo and Caroline realize their options are running out and drastic measures need to be taken. With their only chance of saving their friend lying inside the Armory, Stefan breaks the news to Caroline that they may need help from an unlikely source – her and Alaric's twin daughters. Elsewhere, Enzo keeps Bonnie preoccupied by bringing her back to their cabin but when his plan takes an unexpected turn, it'll be up to Damon to make the ultimate sacrifice to save his closest friends. Matt also appears.
"The Vampire Diaries" airs Fridays on the CW.