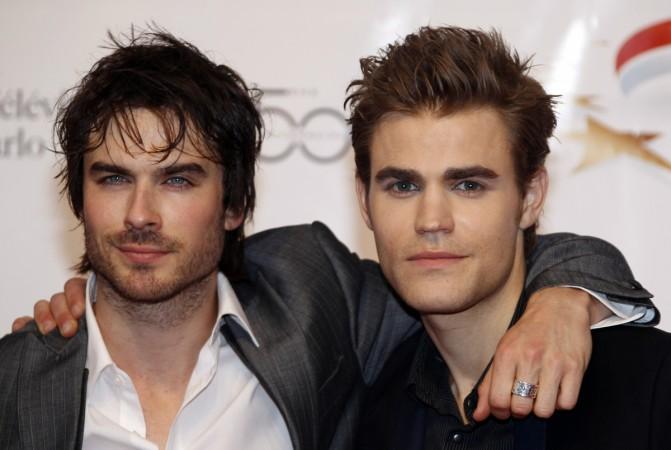 It looks like every season finale of the CW's "Grey's Anatomy" will see Damon risking his life, as next week's episode also hints at Ian Somerhalder's character making the ultimate sacrifice to save his closest friends.
The episode is titled "Gods and Monsters" and with the gang realising that they don't have much to save Bonnie, they will come up with a plan to open the Armory, as their only chance to save their friend lies inside the Armory. For this, the gang will have to enlist the help of Caroline and Alaric's twin daughters.
There will also be a modest time jump before the end of "Gods and Monsters."
Meanwhile, the promo for the finale has sparked a lot of interest, as it showed Damon apparently talking to Elena, who was put in a magic-induced sleep in the Season 6 finale. But, fans have come to the conclusion that it's not really Elena, but whatever is in the vault that's pretending to be Elena. There is also a lot of speculation on whether the bond between Elena and Bonnie is still intact.
The official synopsis for "Gods and Monsters," according to Wikia, read:
Despite their best efforts to help Bonnie through the harrowing predicament she now faces, Damon, Enzo and Caroline realize their options are running out and drastic measures need to be taken. With their only chance of saving their friend lying inside the Armory, Stefan breaks the news to Caroline that they may need help from an unlikely source – her and Alaric's twin daughters. Elsewhere, Enzo keeps Bonnie preoccupied by bringing her back to their cabin but when his plan takes an unexpected turn, it'll be up to Damon to make the ultimate sacrifice to save his closest friends. Matt also appears.
"The Vampire Diaries" airs Fridays on the CW.