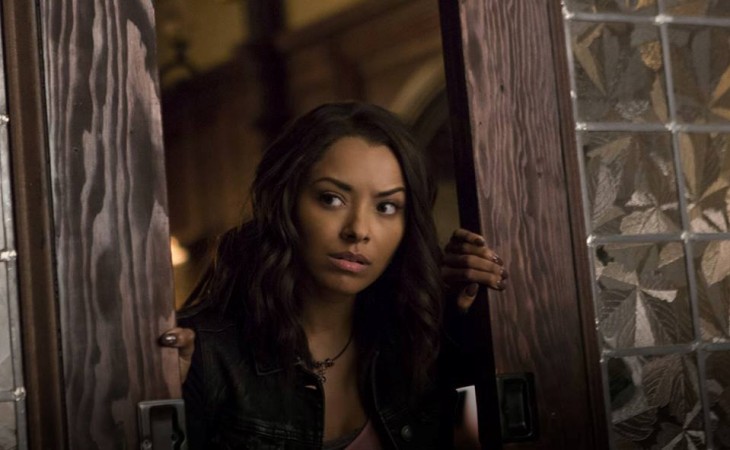 Things are heating up on "The Vampire Diaries", now that Julian is back in Lily Salvatore's life.
Julian is bad news, and Stefan's first attempt to kill him wasn't as successful as he had wanted it to be. Now, with Damon on board Stefan's plan, it looks like the brothers will seriously consider taking out their mother's lover. But there is a small hurdle -- Lily's life is linked to Julian's, meaning mama Salvatore will die if the brothers succeed in their plan to kill Lily.
Thursday's episode, titled "Mommie Dearest", will feature a flashback scene that will reveal more about the dynamics within Salvatore family before any of its members turned into a vampire.
Elsewhere in the episode, the fans will see Bonnie and Enzo getting closer. The flash forward showed them as a couple, but the viewers are yet to get a complete picture on how these two people who hated each other came to be together.
"The next episode is pretty Bonnie and Enzo heavy," actress Kat Graham told GoGoAnimes.com. "She teams up with Enzo for her own benefit in a lot of ways. You'll see them a lot together. And then after that, the [Phoenix] Stone storyline really starts to snowball."
The official synopsis for "Mommie Dearest" reads:
In order to get through to Lily about Julian's manipulating ways, Stefan and Damon confront their mother with painful memories from their childhood. However, when Lily reveals a dark secret she's been harboring for over 160 years, Stefan and Damon are left questioning everything they've ever known about their family. Determined to prove himself to Lily, Enzo comes face-to-face with Julian and challenges him to a duel, but an unexpected twist threatens to complicate things. Elsewhere, Matt finds himself in the middle of a deepening mystery involving the residents of Mystic Falls, and Caroline's world is turned upside down when Valerie reveals some life-changing news to her. Bonnie and Alaric also appear.
"The Vampire Diaries" airs Thursdays on the CW. Click here to watch the episode online.