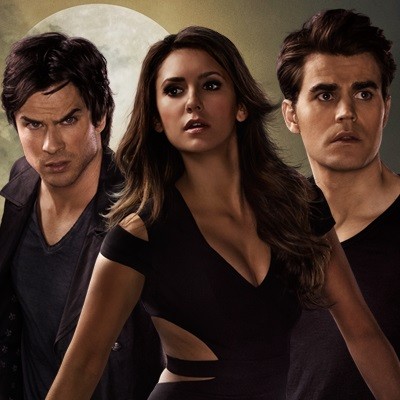 The Season 6 finale of CW's "The Vampire Diaries" is expected to be a devastating one as executive producer Julie Plec revealed via Twitter that something shocking is in store for fans of the vampire drama.
Plec said in an early March tweet that she and Caroline Dries have penned the finale episode, and noted that she "can guarantee you have no idea what's coming". In a follow up post, she said: "P.S. I have also been intermittently weeping all weekend. Perhaps unrelated, perhaps not.... #TVD."
Speculations are being made on what could be the surprise element in the finale, with many suggesting it could be an Elena-Damon wedding or something to do with Caroline-Stefan romance. But there are also murmurs that it could be something to do with the death of a fan-favourite character.
As fans of the vampire drama know, no one stays dead for long in the supernatural world created by Plec and Dries. But Season 6 saw two deaths that left fans devastated. Sheriff Forbes died of cancer and Luke passed away after merging with Kai, and because Plec had earlier teased the possibility of multiple deaths, some believe we should be prepared for yet another casualty.
Although it is not immediately known who will pass away, speculations are rife that the three leads, Elena (Nina Dobrev), Damon (Ian Somerhalder) and Stefan (Paul Wesley), are also not safe, especially as Wesley said in an earlier interview that Season 7 could feature a whole new cast.
In the meantime, the upcoming episode will see Elena re-evaluating her life as a vampire, after realising that Jo was pregnant. Will this force Elena to take up the cure for vampirism and resume living life as a human?
"I think Jo is going to be how she's always been with Elena, which is very supportive," actress Jodi Lyn O'Keefe, who plays Jo, told TVLine. "She'll want her to think it through and decide what's important to her, and make sure she makes any decisions based on that. Jo has been, and will always be, a voice of reason for Elena, and whatever choices she makes, Jo will support them. I think Jo really does adore Elena, and she just wants to be a support system for her."
"The Vampire Diaries" airs Thursdays on CW.