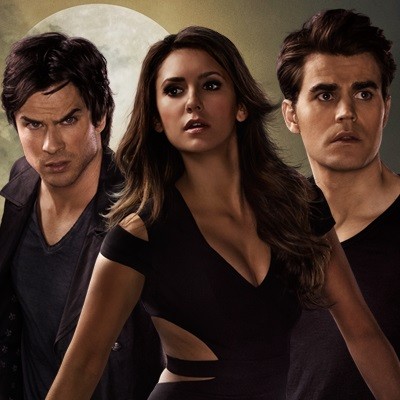 "The Vampire Diaries" returned after a long hiatus on Thursday with a brand new episode that saw Caroline, who still has her humanity off, wrecking havoc in a bar, and Stefan aiding her.
But in the end Mama Salvatore, who was brought back from the 1903 prison world, did what she had to do and became the emotional trigger for Stefan to turn on his humanity. And in the next episode, Stefan will make it his life's ambition to get Caroline back in touch with her humanity, but for that he will have to pretend that he's still in ripper mode.
Meanwhile, the episode also set the stage for the next big villains of the next season – the Heretics who are also known as Mama Salvatore's travelling companions. The Heretics are ex-Gemini members who are similar to Kai; they siphon magic from others. Lily managed to turn them into vampires and they were on their way to kill the Gemini coven when they were banished to the 1903 prison world.
The introduction of heretics has confused some viewers as fans were earlier led to believe that witches cannot be turned into vampires. And based on Twitter chatter, not everyone is pleased.
Here are a few reactions from fans:
SO on #TheOriginals you can't be a witch and a vampire. BUT on #TVD NOW you can be a 200 y/o crazy hybrid of both :-( pic.twitter.com/ekRmXlzzd1

— stephanie (@soapfanfiction) April 17, 2015
wtf is this bullshit with a hybrid witch/vampire? Are you serious? That's such a weak idea, my 6 year old nephew could do better — Caitlin J. (@Caitlin901) April 17, 2015
Lily is set on bringing them back to the present day Mystic Falls, and chances are we'll once again see Kai. But according to one fan theory, chances of seeing Kai as a vampire-witch hybrid are remote.
"Kai would have to die with vampire blood in his system, so when he died, the Gemini coven would die too. And let's just say they do find a loophole to that and he becomes a hybrid, there's no way he'll still be the Gemini coven leader, so he'll be able to die without the entire Gemini coven dying along with him," a post on cobrakaiparker1972.tumblr.com noted.
"The Vampire Diaries" airs Thursdays on The CW.