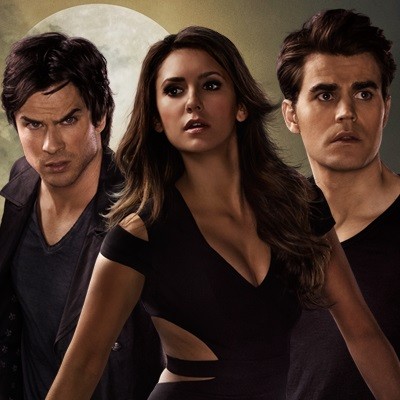 Damon and Bonnie are a long way from home, and Damon is reluctant to work with Kai, who turned out to be a mass murderer responsible for killing his own coven of witches.
But Kai has threatened them with dire consequences if they do not co-operate with him, and spoilers indicate that an important discovery that Damon and Bonnie make will affect their quest to get back home and reunite with their loved ones.
Fans of Damon and Elena will have to wait for a few more episodes before they get an opportunity to see the star crossed lovebirds reunite. Director Joshua Butler, who directed the eighth episode of the season, tweeted earlier about an "epic romantic encounter," which many feel could be about Damon and Elena.
"Day 6 prepping to direct #TVD 6x08: Start shooting on Tuesday. An epic romantic encounter on the schedule. Love is undead. #DirectorPride." he wrote, following by another tweet that read: "Reflecting on @IanSomerhalder's amazing performance in #TVD 6x08. Literally reflecting. Look close. #DirectorPride."
Currently, Elena does not remember the good things Damon has done for her, or the love they once shared. But Delena fans feel it will take her only one look at Damon for all her suppressed feelings to resurface.
In the meantime, Elena will keep herself occupied with Liam, her friend from college, who she wanted to set up with Caroline. But as viewers saw in episode 2, Liam was more interested in getting close to Elena.
The upcoming episode is titled "The World Has Turned And Left Me Here," and it will have Elena in her usual fun mode. Homecoming is around the corner, and Elena invites her new buddy to the corn maze with her.
But Caroline, who is usually the heart and soul of any party, will be forced to ditch homecoming festivities after Stefan seeks her help with Ivy, who is a new vampire.
As for the other characters, here is what the official synopsis states: "Heeding Elena's advice to be more social, Alaric reluctantly attends the party, but a devastating accident quickly leaves him and Jo rushing to save lives. Elsewhere, Tyler finds himself in a dangerous position when his werewolf curse is put to the test, and an emotionally embattled Stefan comes clean to Caroline about his intent to move on from Mystic Falls."