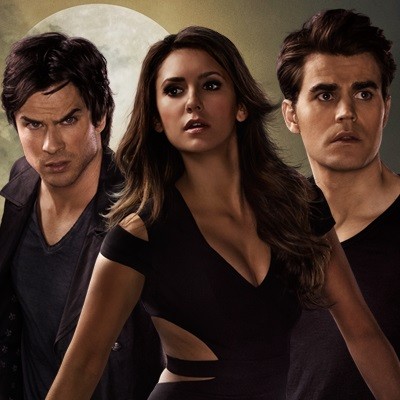 Chris Wood's character Kai is locked up in the 1903 prison world, but he is ready to return to the land of the living now that he has befriended Lily's travelling companions, the Heretics.
The last we saw of Kai, he was left back in the 1903 prison world by Bonnie, who wanted to seek revenge for all the torture she suffered when they were together in the 1994 prison world. Since then, fans have been worried about Kai's fate, with some believing he was killed by the vampire-witch hybrids.
But Kai is still alive, and he will possibly make a return in the season finale, and the leader of the Gemini coven will be accompanied by the blood-thirsty Heretics. However, it is not immediately known what will become of the character, as Wood has been signed on to Julie Plec's new pilot show.
If Kai dies, that could lead to the extinction of the whole Gemini coven including Jo and her yet unborn child. Therefore, chances are show executives will find a way to keep Kai around or at least find an exit strategy that wouldn't put Jo's life in danger.
As for what else will happen in the finale, it is yet unknown if Elena will end up taking the cure to vampirism and become a human. But according to TVLine spoilers, Damon's decision to "share the cure with her (or not) will result in a massive fallout — not just for Elena, but for everyone on the show, according to executive producer Caroline Dries."
The season finale will also see Michael Trevino leaving the vampire drama, and according to Candice Accola, her character Caroline will have a touching scene with him.
"Michael [Trevino] and I do have some scenes coming up. We're going to be reminded of the journey that they've had up to this point," Accola told E!Online. "It's just very real. It was a very honest moment between the characters. It was just very simple and honest of where these characters are at this point in their lives."
"The Vampire Diaries" airs Thursdays on the CW.