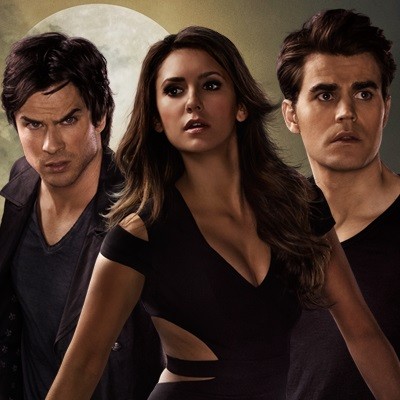 Thursday's episode of "The Vampire Diaries" showed Nina Dobrev's Elena taking the cure and becoming a human. Sadly, fans of the character won't see her as a human for long, as the 14 May finale will be Dobrev's last on The CW vampire drama.
The focus of next week's episode titled "I'll Wed You in the Golden Summertime" is going to be Jo and Alaric's wedding. But we'll also get to see Damon's struggle as he envisages life as a human.
The synopsis states that Stefan will take his elder brother on a road trip after he uncovers some "life-changing news that Damon has been keeping from him." And during this trip, Stefan will give his brother "some perspective on his future with Elena."
Based on the promo for Thursday's episode, one can correctly deduce that Stefan isn't ready to let his brother live out his life as a human. By getting into Damon's mind, Stefan goes on to show the elder Salvatore brother a version of how his life will be with Elena, and the vision he shows is anything but pleasant.
A selfish Stefan tells Damon that he would neither have family nor friends, and that he would end up alone in life. And fans have been quick to call him out for being insensitive to his brother's dreams and wishes.
"Stefan is a selfish brother. When he wanted to become human and live out his lifetime with Elena it was fine...now he's giving Damon this horrifying future dream of what his life will be like. How the hell does he know?" questioned one fan.
"It is selfish. He once forced Damon to become a vampire, solely because he was afraid of being alone. Even though damon loved being a vampire, he held a grudge and he had every right to hold one. Now Stefan seems to be forcing him to stay a vampire, again Damon might really not like being human but if Stefan don't give a choice in the matter, Damon will hate him. Again, he will have every right to," noted another.
Elsewhere in the episode, Caroline will return to Mystic Falls and will begin making amends with her friends. Also, "when Bonnie begins having vivid nightmares that Lily is coming after her, she enlists Matt's help in taking Lily down."
"The Vampire Diaries" airs Thursdays on The CW.