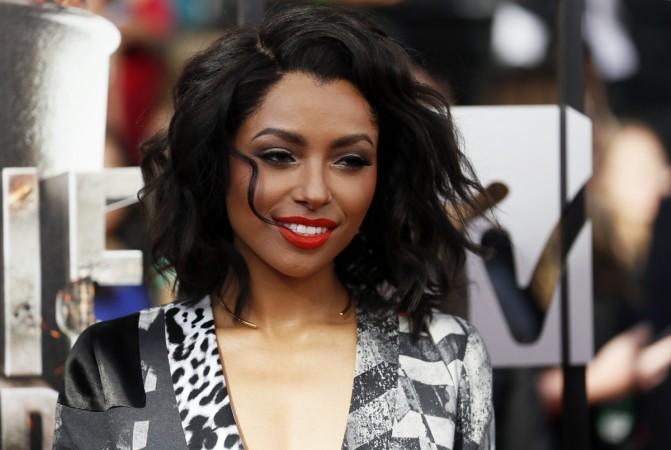 Elena Gilbert's memory compulsion, which rendered her incapable of remembering her love for Damon, might have paved the way for the blossoming of another romance on "The Vampire Diaries."
Fans of the show have been thrilled at Damon's chemistry with Bonnie while they were stuck in a 'different Mystic Falls', and they are hoping that the two would come together as a couple on the show.
The previous episode saw Damon finally realising that Bonnie is alive, and on Thursday's episode he will go on a road trip to find ways of bringing her back. Twitter chatter suggests that Damon will succeed in his venture, but unfortunately Kai will also tag along with Bonnie.
Fans started speculating about the possibility of a romance between Damon and Bonnie after The CW released the synopsis of episode 9 titled "I Alone," which reads, "When Elena shares some hopeful news with Jeremy about Bonnie, she is caught off guard by his reaction."
As witnessed in the last few episodes, Elena is not interested in Damon, and now Jeremy too seems to have moved on from Bonnie, paving the way for Damon and Bonnie to come together. Enthusiastic fans have even started a Twitter hashtag combining the names of Ian Somerhalder and Kat Graham's characters called "Bamon."
"Im glad Alaric is human and he can't give Elena her memories back. I want #Bamon to happen. Yes I feel bad for Jer but I love #Bamon," wrote one fan.
"Favorite scene: Damon discovering Miss Cuddles (Bonnie's bear) & realized Bonnie was still alive. His smile said everything. :') #Bamon #TVD," another message read.
Interestingly, if Bamon does happen, then this will facilitate the phasing out of Nina Dobrev's character, Elena. As reported earlier, there is a strong possibility of the show moving ahead without one of its lead characters if the show is picked up for a seventh season.
Reportedly, only two of the three leads have signed up for the seventh season, and speculations have been rife that Dobrev might not return for a next season. The future of the show will be decided in early 2015, and according to Hollywoodlife, Dobrev has been seeking to expand her career outside television.
"Nina has been going to different premieres and been hanging out in Hollywood meetings because she wants to expand her career and move on from Vampire Diaries," a source told Hollywoodlife.