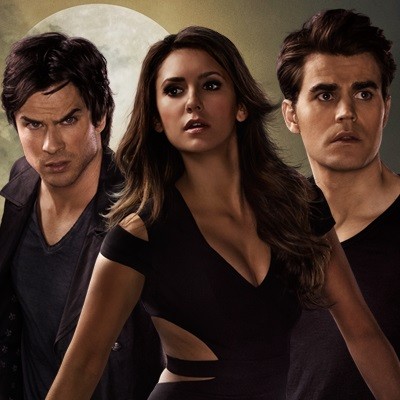 "The Vampire Diaries" family will have to bid goodbye to a beloved character in one of the upcoming episodes, as Paul Wesley, who essays the character of Stefan on the series, hinted that a beloved character is going to die.
Deaths are not shocking in "The Vampire Diaries" anymore, as someone who is shown dead in one episode has been brought back to life in a future episode. But because Wesley noted that the upcoming death will be a big one, speculations are rife that he could be hinting at the permanent death of a character.
"Dude, there's always deaths, there is a big one coming up, I will say that, there is a big one that's really going to break the people's hearts," Wesley was quoted as saying by E!Online.
Who would be the next casualty? A promo for the next episode titled "Christmas Through Your Eyes" shows Caroline and Stefan hugging, and some eagle-eyed fans believe that the younger Salvatore brother is consoling a crying Caroline.
The official synopsis too states that Stefan will be forced to break some devastating news to Caroline, hinting that tragedy might befall someone close to the blonde vampire.
Based on chatter on social networking platforms and spoiler forums, Sheriff Forbes is a likely target, and this might finally bring Stefan and Caroline closer. As for the future of their romantic relationship, Wesley said: "There's some beautiful moments and I do think ultimately that something will happen. It's just a slow burn."
As per the official synopsis Caroline gets a surprise on Christmas when Sheriff Forbes brings the holidays to her at Whitmore College. But in the end Stefan will be forced to convey some unpleasant news to Caroline.
As for the other characters, "Alaric turns to Damon and Elena for help, while Liv and Luke find themselves at odds when Tyler approaches them with a risky plan. Elsewhere, Jeremy helps Matt carry out a plan to take down Enzo but grows concerned when Matt takes things too far."