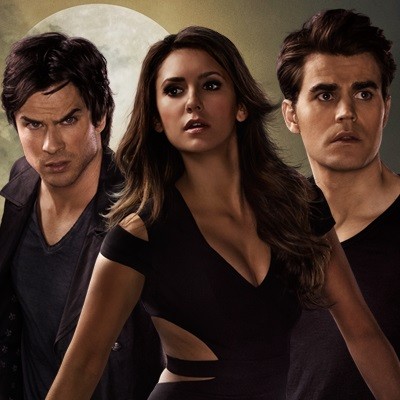 Fans of "The Vampire Diaries" will have to brace themselves for the death of a major character when the vampire drama returns for the second half of season 6 later this month. And according to lead actor Paul Wesley, the death is going to break a lot of hearts.
It has not yet been revealed who will die, but hopefully the leads – Ian Somerhalder's Damon, Wesley's Stefan and Nina Dobrev's Elena – will be safe, considering they are integral for the show to move forward. Also, even if the lead vampires are killed off in the season, there are chances they'll be brought back to life one way or the other.
But the same cannot be done if one of the character wants to leave the show. Several unconfirmed reports have been stating that ex-lovers Somerhalder and Dobrev are constantly fighting on the set and there are hints Dobrev might be leaving the vampire drama for better opportunities.
It difficult to think of the show without either Somerhalder or Dobrev, and it is not a situation that executive producer Julie Plec is looking forward to.
"We have a lot of people already set to return, so the show has plenty of opportunity to tell good stories," Plec told E!News back in October. "And those that don't survive — just the thought of it actually hurts me a little and hurts them; they'll be sitting at home praying, 'Don't let that be me! Don't let that be me!' — we'll see. It's an exciting challenge. Sad, nostalgic, scary, and yet super stimulating."
"The Vampire Diaries" will be returning for its midseason premiere on 22 January with the episode "Woke Up with a Monster." And as the season moves forward, fans will see Caroline and Stefan bonding as they attempt to find a cure for Sheriff Forbes' cancer, Enzo falling in love, Bonnie adopting a badass attitude and returning to Mystic Falls, and Jeremy figuring out what he wants to do with his life.