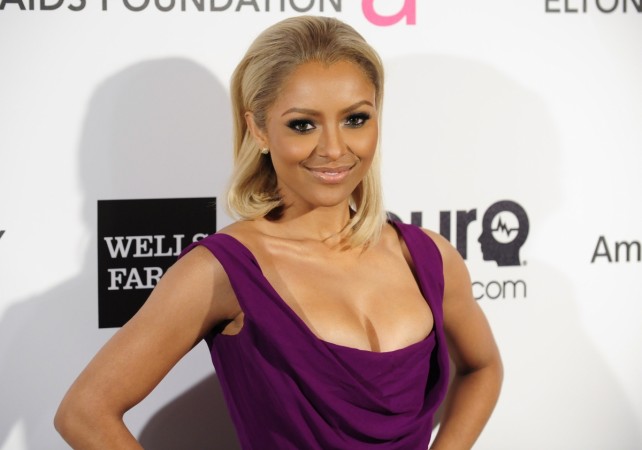 Fans will have to wait until 12 March for a new episode of "The Vampire Diaries," which will give viewers a glimpse into the mischief that Caroline (Candice Accola) has been into since turning off her humanity switch post her mother's funeral.
But the immediate question on everyone's mind seems to be about Stefan (Paul Wesley) and Damon's (Ian Somerhalder) mom. The character of Lily Salvatore made a brief appearance before Bonnie escaped from her prison world, and Damon seems to be shocked to know that his mother, who was presumed dead, was still alive.
All that we know of Lily Salvatore is that she died a natural death when Stefan was around 10, and the cause of death was stated as consumption.
So what's she doing in the prison world? Is she an evil person who has been incarcerated for something she did almost 65 years ago? These are some of the questions that Damon will have to find answers to before he informs Stefan that the mother they mourned for is alive and possibly evil.
"Here's a woman they thought was long dead, having died a totally natural, human death. And there she is, what, 65 years later than they thought she died in prison world. Which means she's either wrongly victimized, or entirely deserving of her incarceration. So those are questions that are going to be asked and will start to be delivered next [episode] when we get to know more about her," executive producer Julie Plec told The Hollywood Reporter.
It remains to be seen how her reunion with her sons go, but "it will not necessarily be what it expected from a long-lost mother they loved dearly," Plec noted.
As for what to expect in the upcoming episodes, the executive producer teased that fans will see more about Enzo's backstory and how it is connected to the present world. Stefan will have to deal with a humanity-free Caroline, and Bonnie (Kat Graham) will have to face Kai (Chris Wood) on a daily basis, which isn't something she is looking forward to.
Kai is "feeling pretty good about himself right now, but he does have that lingering burden of empathy which is sneaking its way into his nasty little skull. And Bonnie is going to ultimately find herself on the receiving end of Kai's process of trying to make amends for his wrongdoings. Of course, she wants nothing to do with any of that, but he's very persistent when he puts his mind to it," Plec said when asked about Kai-Bonnie interactions.