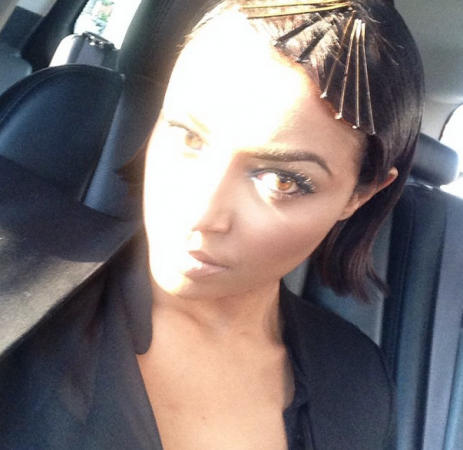 There are just a few more episodes to go before "The Vampire Diaries" season 6 finale, which will have Nina Dobrev exiting the show to pursue other opportunities.
It is not immediately known what will happen to her onscreen character Elena Gilbert, but some theories note that she will take the cure to vampirism and live life as a human with no recollection of her days as a vampire. This will also result in Elena forgetting her life with the Salvatore brothers – Damon and Stefan.
A good number of fans have been wondering if Dobrev's exit will bring Damon and Bonnie together on the show. But actress Kat Graham, who plays the Bennett witch, isn't hopeful.
"I haven't been given any inclination [the relationship] will be deeper than what it is now, but I'd be surprised if they didn't have a stronger friendship moving forward," Graham told TVGuide. "In a lot of ways they're all each other has."
Interest in a Damon-Bonnie romance started doing the rounds shortly after the duo was trapped in the 1994 prison world together. Their chemistry had fans wondering if the two will get into a romantic relationship, and actor Ian Somerhalder aided these speculations by hinting that it was a possibility.
"There's an extraordinarily thin line between love and hate," Somerhalder told TVLine in November 2014. "Due to the fact that these two hated each other, and had so many connections … it only seemed appropriate that they would be given a chance, due to the dynamics of their relationship."
In the meantime, a section of fans have also been gunning for a Bonnie-Kai romance. The last we saw Kai, he was trapped in the 1903 prison world with a bunch of witch-vampire hybrids, thanks to Bonnie, who wanted him to suffer as much as she did.
Kai will get back to the land of the living before the season finale, and when he returns he might be a changed person, and not necessarily for the good. But Bonnie isn't afraid.
"She's the most powerful she's ever been, she has her powers back, she's nobody's doormat. I don't think she's 'worried' about anyone," Graham said.
"The Vampire Diaries" airs Thursdays on The CW.