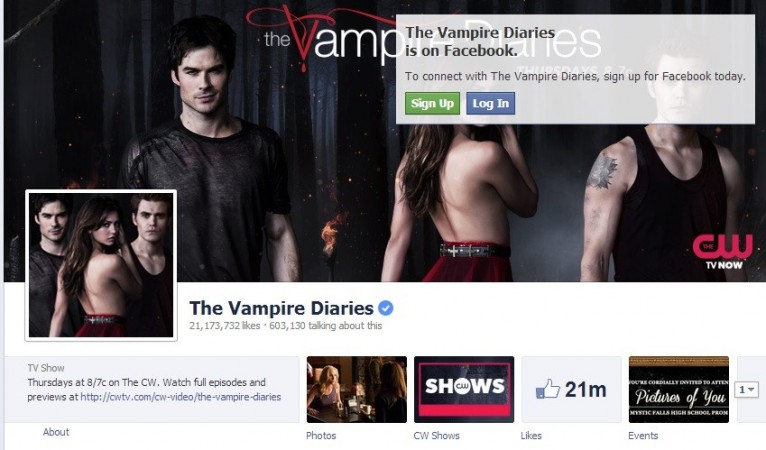 The sixth season of "The Vampire Diaries" will not premiere until October, but speculations are already rife on what the future will entail for Damon, with a majority believing that the elder Salvatore brother will return as a human.
While there is no official confirmation of whether Damon will appear in the human form, fans are looking forward to the change as it would allow them to see Damon in a vulnerable state. Unlike his brother, Stefan, Damon has never wanted to be a human, and according to a Bustle article, it would be interesting to see Damon vulnerable when it comes to confessing his feeling for Elena.
Check out some of the tweets below.
HE'S GONNA BE HUMAN AND HAVE AMNESIA. YUP. "Damon comes back in season six in a different way, we're all very excited about it" - Ian #TVD
— I promise you ♡ (@_ThisIsMyEscape) May 29, 2014
Elena will turn human like Damon — she had the chance to turn human with the cure &she didn't. http://t.co/djI4DFXMt1 — ✿ (@royals_tvd) June 12, 2014
Showrunner Julie Plec, in an earlier interview with TVLine, hinted that Bonnie and Damon will definitely be a part of season six, but stopped short of revealing in what context.
"I think it means there's a mystery attached to how the show ended. Did they die? Did they find peace? Are they still on the Other Side? Does the Other Side still exist? If not, where the hell are they? And will they ever come back? Certainly, we will see Ian [Somerhalder] and Kat [Graham] again, but where and in what context? That's part of the mystery of Season 6," she said.
Meanwhile, a leaked poster of "The Vampire Diaries" season six shows Elena, Stefan, and Damon and the caption states that "Season six will be the story of their battle between good and evil within themselves, and their journey back to each other to reclaim their home."
The Season five finale of "The Vampire Diaries" had Damon and Bonnie trapped on the Other Side while it was disintegrating. The final scene had Bonnie asking Damon if it will hurt, but before he could finish his reply, the screen goes blank.
"[The season five finale] definitely establishes new parameters in the environment we'll be shooting in season six, they reset things in a way, and the writers have the ability to now change the circumstances and locations of where the show takes place," Paul Wesley told TVGuide on what to expect in season six.