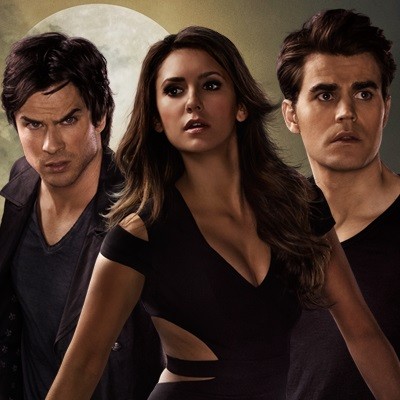 Damon, spending four months in Kai's hell, has brought about a change in his personality, which has helped him appreciate Bonnie and the sacrifices she has made for the safety of her friends.
This has also resulted in the eldest Salvatore brother to develop a soft-spot for the witch, whom he has tried to kill on more than one occasion. And now that he knows that Bonnie is alive, thanks to Ms Cuddles, Damon will stop at nothing till he gets her back.
"[He's] putting his energy into what he thinks he needs to do because he genuinely, genuinely, genuinely feels for Bonnie," actor Ian Somerhalder, who essays the role of Damon Salvatore, told Access Hollywood.
"He's hell bent on getting her back and I think what's cool about that is to watch him because again, he's fiercely loyal and he's a very motivated when he wants to be and sort of to watch that shift of him just being selfish – 'I need this, I need that, I want this, I want that' -- it's different. It's different this time," Somerhalder said. "He's really trying to do the right thing."
But fans of the show who are expecting to see Damon and Bonnie becoming a couple will be left disappointed, as Thursday's episode ended with Elena ditching Liam for a shot at a romance with Damon.
"As much as I like you, my life is complicated enough," Elena tells Liam before compelling him to forget that they ever dated. And just a few hours after calling it off with Liam, Elena met Damon at a bar where she spoke about having a "tiny glimmer of a feeling" for her ex.
Another couple who took a step in the right direction was Stefan and Caroline, and the former finally revealed the reason why he pushed her away when he thought Damon was dead.
"When Damon was gone, I pushed you away," he told her. "I knew you were the one person who would sit with me and let me cry, and I didn't want to cry anymore, so I had to push you away the most."
As for what else happened on Thursday's episode, here are the highlights:
Jo and the twins – Liv and Luke – are all Kai's siblings and they belong to the Gemini coven. Jo is Kai's twin.
Traditionally, one of the twins is meant to rule the Gemini coven after they merge on their 22nd birthday. The merging will kill the weaker twin.
The significance of 9 May 1994 is that it's the day when Jo tricked her twin brother Kai, who had killed her other siblings, into thinking they were going to merge. The same night, their father sends him to his current prison.
Kai finds where Jo hid her magic – in the knife that he used to stab her in 1994.