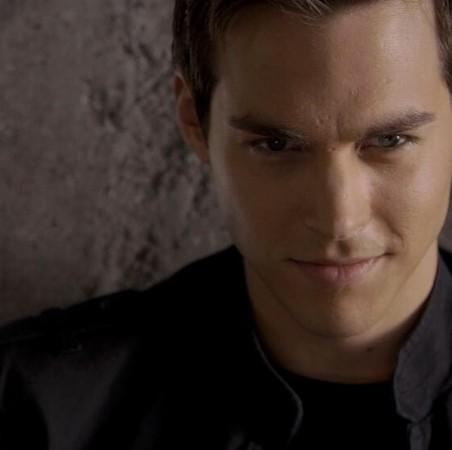 It is going to be a long wait for "The Vampire Diaries" fans before the next episode airs.
The vampire drama is going on a hiatus of three weeks, leaving fans hanging on the fate of Kai, the character essayed by Chris Wood, who was left to die in the prison world.
The previous episode showed the head of the Gemini Coven getting trapped in the prison world that previously held Lily Salvatore and her travelling companions. While Damon, Elena and Bonnie brought Mama Salvatore back to Mystic Falls, they left Kai behind. The last shot of him hinted that Kai could have died at the hands of an old vampire.
Interestingly, Kat Graham's Bonnie left Kai behind the same way he abandoned her in his prison world. Kai stabbed Bonnie before trapping her in the 1994 prison world created for him and Bonnie, too, managed to stick a knife in him before leaving him behind in 1903.
So is Kai really dead? Things are not looking up for the character, as Wood has been roped in to play a role in "Cordon," a new series from Julie Plec currently in development. But because "The Vampire Diaries" has some already filmed episodes, in all likelihood we could see a few more episodes featuring Kai before he is gone for good.
Kai fans also believe that Kai cannot be dead, as the future of the Gemini coven depends on him being alive. Chances are high that Bonnie will be forced to go back to the 1903 prison world to bring Kai back to Mystic Falls, and save Jo and her baby.
Meanwhile a section of fans have started shipping BonKai (Bonnie and Kai), as they feel the duo has amazing chemistry.
"Bonkai is kinda like Delena's beginning. Elena hated Damon at first and thought she would never love or remotely tolerate him, but seasons later, they're together. So I think Bonnie may warm up to Kai a season later maybe?" speculates a fan.
"bonnie is dead to me till she goes to get kai back and declares her undying love for him," another wrote.