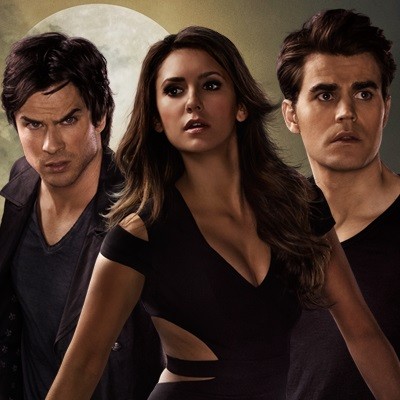 "The Vampire Diaries" actor Zach Roerig's character, Matt Donovan, will ditch his mentor Tripp for a volatile relationship with Enzo (Michael Malarkey) in the upcoming episode of the "Vampire" series.
The Season 6 episode 7 is titled "Do You Remember The First Time?" and a clip from the episode shows Tripp tied to a chair while Enzo, Matt and Stefan question him about his vampire-killing operation.
Fans will also get to see Matt and Enzo bonding in the course of time, and what begins as an aggressive relationship will turn into a "benign friendship where they both have the same objectives," explained Roerig to TV Guide. "So, they're able to go parallel moving forward — maybe not holding hands."
As for what to expect in the episode, which will be aired on Thursday on The CW network, spoilers indicate that viewers will get to see a jealous Damon (Ian Somerhalder), who is unhappy with the fact that his girlfriend has moved on with another guy.
The promo shows Elena (Nina Dobrev) kissing Liam, a fellow medical student, and telling Damon that she doesn't remember them or the time they spent together. But Damon is not ready to give up on Elena or their relationship. This week's episode will feature Damon telling Elena about some of their relationship highlights, and this includes revisiting season 3's hotel makeout scene.
"In a swoon-worthy scene, Damon will fill Elena in on some of their relationship's pivotal moments," said TV Guide's Adam Bryant. "But it's Elena whose frustration gets the best of her, and she ends up risking her life to get those memories back. Will it work? Just when they — and viewers — have given up hope, prepare for a scene that will leave you screaming," added Bryant.
As for the other characters, Jo will finally open up to Alaric about her past; Caroline attempts to save her mother, Sheriff Forbes, who gets caught in the middle of a dangerous plan; and Tyler and Liv get closer.
Liv's affections for Taylor came to the forefront when she made a huge sacrifice in season 6, episode 5 titled "The World Has Turned and Left Me Here," when she killed a person so that Tyler's werewolf curse would not be triggered.
"The Vampire Diaries" Season 6 Episode 7 airs on Thursday, 13 November at 8 p.m. ET on The CW.