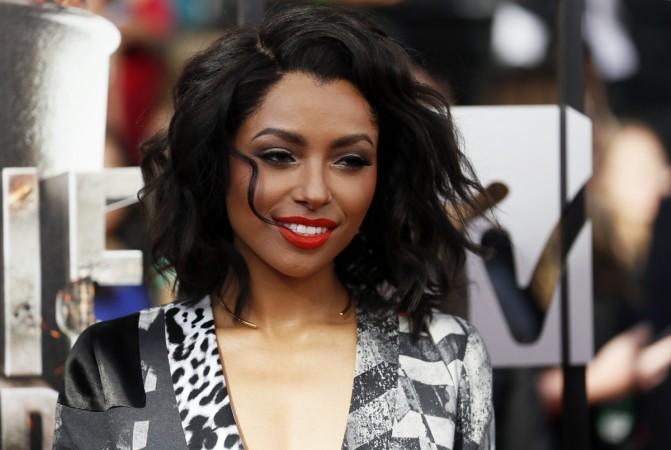 Fans of Kat Graham, who plays Bonnie on "The Vampire Diaries," will get to see their beloved actress in next week's episode, titled "Do You Remember The First Time?"
Although it's going to be an episode focused on Damon and Elena, who appears to have moved on with Liam, the official synopsis mentions that Graham will be a part of the episode.
The last we saw, Graham's character Bonnie sacrificed herself so that Damon could get back to the land of the living. Damon believes that Bonnie is dead, and even lies to Jeremey when Elena's brother questions him about Bonnie's whereabouts. As surprising as it may seem, Damon too misses Bonnie, and in the episodes to come, fans will see Bonnie making her presence felt in the land of the living.
"Damon believes she was left for dead, so he's struggling with the guilt of having gotten out when she sacrificed herself for him," executive producer Caroline Dries told TVGuide. "With Bonnie left behind with Kai we'll see basically a horror movie for her and she'd desperately trying to find a way out without letting Kai back. It's this endless bad dream for her."
"You'll see how they [Bonnie's friends] start to become aware [that] Bonnie actually is alive, and their mission is to get to her," Dries added.
Meanwhile, the next episode will see Elena, played by Nina Dobrev, having to deal with the consequences of forcing Alaric to tweak her memories of Damon. Because Alaric is no longer a vampire, he cannot compel Elena to remember Damon, and she turns up at the annual Whitmore Medical Center Fundraiser with Liam. This irks Damon who turns into a scary, jealous vampire.
Meanwhile, Jo and Alaric start bonding, and she opens up to the former vampire hunter about her own tragic past. As for the others, Stefan, Matt and Enzo "resort to extreme measures when Tripp withholds information about his vampire-killing operation, and Caroline is in a race against the clock when Sheriff Forbes gets caught in the middle of a dangerous plan," the official synopsis teases.