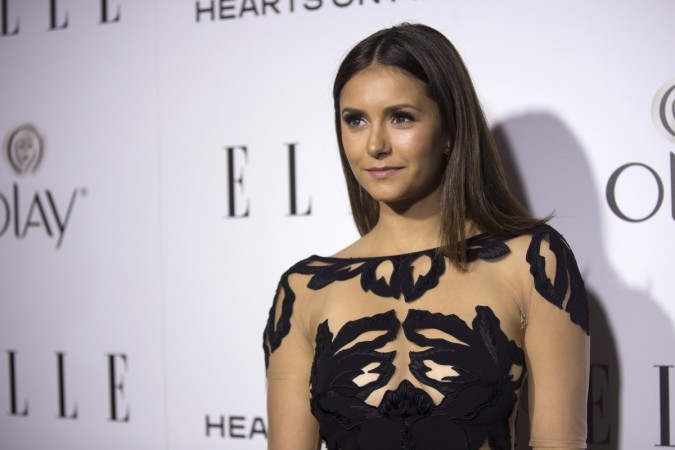 Next week's episode of "The Vampire Diaries" will be the last fans will see Nina Dobrev as Elena Gilbert.
While it remains to be seen how she will exit the show, fans have come up with a number of theories that range from Elena dying to the character waking up from coma and forgetting all about her life as a vampire.
The promo for "I'm Thinking Of You All The While", the final episode of the season, shows Elena lying in a hospital, and another shot hints that Elena is in a coffin, sparking talks that she'll die. But some rumours indicate that she'll be in a coma for about 60 years.
"I just read that Elena is going to be in a coma for 60 years. It sounds like a great idea, and it makes a lot more sense than her just leaving everyone behind," one fan wrote.
By the end of the hour, fans will get to know whether Elena is alive or dead, and executive producer Julie Plec recently noted that there might also be a flash forward.
"The season ends with a flash forward," Plec told Entertainment Weekly. "The show's not cut yet, so by the time I'm done with it, it might not, but currently it does."
Based on the official synopsis of the finale episode, Bonnie will take matters into her own hands when she finds herself at the receiving end of a twisted plan. Stefan and Caroline will take a decision regarding their relationship, and meeting Liv will prompt Tyler to take a decision that will change his life forever.
"Meanwhile, Lily's reckless actions cause Stefan to realize the lengths to which his mother will go to reunite with her "family". Finally, after a devastating chain of events, Damon is forced to make the most difficult decision of his life," the synopsis read.
The finale will also see Elena's brother Jeremy returning to Mystic Falls.
"The Vampire Diaries" airs Thursdays on The CW.