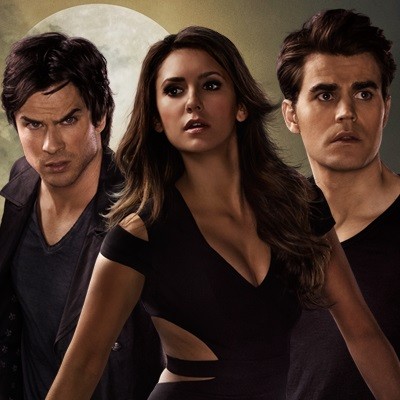 Fans of "The Vampire Diaries" will have to give the show a miss on Thursday, 27 November, as the show is taking a break owing to Thanksgiving.
Episode 9 of season 6 will air the following week, on 4 December, and as per CW's schedule, the upcoming Thursday night will be filled with "Whose Line Is It Anyway?"
But when "The Vampire Diaries" returns the following week, the show will once again pick up from where it left off, with Damon and gang realising how Jo and the twins are related to Kai, who will stop at nothing to become the head of the Gemini coven.
The 30-second preview of "I Alone" give viewers a short glimpse into what will happen in the episode, and the primary aim appears to be Bonnie's rescue. Elena finally tells Jeremy that Bonnie is alive and assures her little brother that Damon is doing his best to get her back.
"It's about Bonnie. Damon's doing everything that he can to bring her back," Elena tells Jeremy in the promo's opening moments. "She's the reason I made it out alive," Damon adds.
The ex-lovers are on a mission to rescue Bonnie, and they succeed in establishing a connection with the witch who is stuck in 1994. "I can't believe I'm hearing your voices right now," Bonnie says over the pay phone. "You're coming home," Elena tells her friend while she and Damon have Bonnie on speaker phone.
The preview concludes with a tender moment between Damon and Elena when she apologises for compelling away her memories of Damon. "I'm sorry for compelling away the memories. They were only half mine," Elena says, to which Damon replies, "We'll make new ones."
As for the villain of the season Kai, he appears to have escaped and is already on a murdering spree.
Here's what the official synopsis states: "Damon (Ian Somerhalder) finds himself in hot water after he carries out a plan that requires Alaric's unwilling participation. When Elena (Nina Dobrev) shares some hopeful news with Jeremy about Bonnie, she is caught off guard by his reaction. Liv helps Damon and Elena with their plan to get Bonnie back, but when things take an unexpected turn, she's left with a difficult choice to make. Elsewhere, Matt takes matters into his own hands when Enzo's actions cross the line, and Kai's existence continues to be a dangerous threat."